Blogger killings: 'Mastermind' held in Dhaka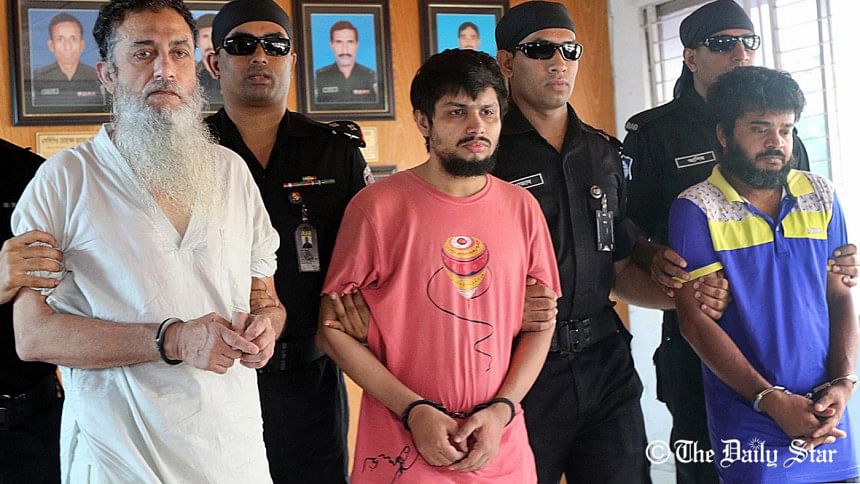 Law enforcers today claimed to have arrested 3 militants of Ansarullah Bangla Team from Dhaka including a British citizen, the mastermind of Avijit Roy and Ananta Bijoy killings.
The detainees were identified as Touhidul Islam, the mastermind and a financier of the banned group, and its active members Sadek Ali and Aminul Mollik.
They were detained last night from Dhanmondi and Nilkhet areas, said Maj Maksudul Alam, deputy director for Rapid Action Battalion's (Rab) legal and media wing.
Further details will be disclosed at a press meeting later in the day, said a text message from Rab issued to the media.
Unidentified assailants killed writer and blogger Avijit Roy and badly wounded his wife Rafida Ahmed Banna on the Dhaka University campus on February 26 after the couple came out of the Ekushey Boi Mela. The incident happened around 8:45pm on the footpath along Suhrawardy Udyan near TSC.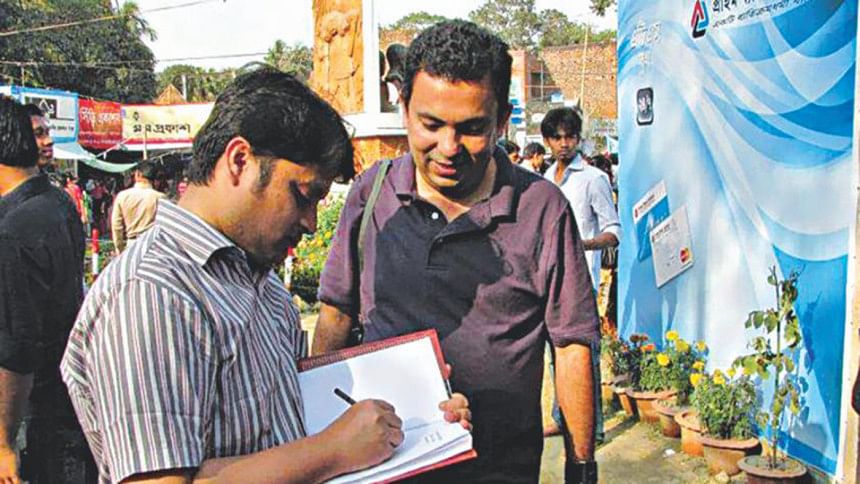 Two attackers hit Avijit, 42, with machetes from behind, inflicting fatal injuries to his head. They also hacked his wife when she tried to save him.
Blogger Ananta Bijoy Das who had been in a state of dread since the brutal murder of Bangladesh-born US writer and blogger Avijit was killed in Sylhet on May 12.
Frustrated with the lack of progress in the Avijit murder case, the 32-year-old had posted a status on Facebook on March 15: "If the killers are not tried, it is understood that they will hone another machete for another strike!"
His trepidation turned out to be all too real as Ananta, known for advocating science and secularism, was viciously hacked to death by a group of masked men in Sylhet city, in a continuation of attacks on free thinkers.
An organiser of local Gonojagoron Mancha, which champions the call for maximum punishment for war criminals, Ananta was on his way to work when the attack happened around 8:45am. He died on the spot.