Amar Ekushey
Biographies inspire booklovers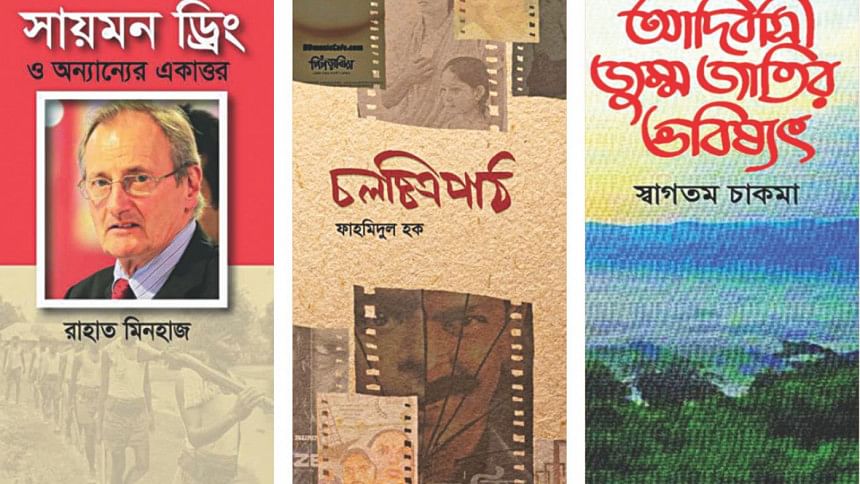 There is an old saying, every life is a story and every story is a lesson.
A decision that changed everything, a chance encounter, agonising failure, and finally, rising above challenges despite limited opportunities -- we all love to be inspired by these journeys.
And, the best sources of which are biographies and autobiographies of people who have overcome odds and made history.
At the Ekushey book fair, many booklovers are visiting stalls in search of these books of icons.
Yesterday being the last Friday of the month-long fair, enthusiastic visitors thronged the Suhrawardy Udyan and Bangla Academy premises with their families to join the literary fiesta.
"I'm very much interested to learn about world leaders and how they coped with adversities," said Amit Banerjee, a doctor at Shaheed Suhrawardy Medical College Hospital.
He bought "Narendra Modi: A Political Biography" by Andy Marino from Ankur Prokashani.
Biographies and autobiographies, all translated in Bangla, of Mahatma Gandhi, Nelson Mandela, Mahathir Mohamad, Malala Yousafzai, Vladimir Putin and APJ Abdul Kalam, among others, drew readers' attention.
"Readers want to know about great leaders and get inspired," said Nabin Ahmed, a staff member of Sabujpata.
Prothoma Prokashan also brought out three biographies -- "Chhotoder Hazrat Muhammad (pbuh)" by Muhammad Wajed Ali, "Sher-e-Bangla" and "Nazrul Jibonkatha" by Morshed Shafiul Hasan.
While, "Simon Dring o Onnanner Ekattor" by Rahat Minhaz was in high demand at Srabon prokashoni. "The book depicts the description of the events in 1971 by our wartime friend journalist Simon Dring," said Rahat, a teacher at Jagannath University.
Young bookworms were also getting introduced to the icons who changed the course of history.
"I love reading biographies of our Liberation War heroes," said Masum Billa Sami, a fourth-grader. His father, Nasir Uddin, a government employee, bought "Smritir Patay Saat Birshreshtha" by Julfiqar Ali for him.
Meanwhile, Prof Fahmidul Haq's new book "Chalochitra Paath" from Adarsha Publication caught attention of many film enthusiasts. "The book is a result of my thinking on contemporary films and research on cinema," said Fahmidul, a professor at Dhaka University.
On the 24th day of the fair, 146 new books arrived, including five biographies. Of which, "Priyo Manush Sheikh Mujib" by Selina Hossain from Kishor Prokashon was much sought after by booklovers.