Bengal Lights launches April
A non-fiction featuring perspectives of an Aussie living in Dhaka and a Bangladeshi in Amherst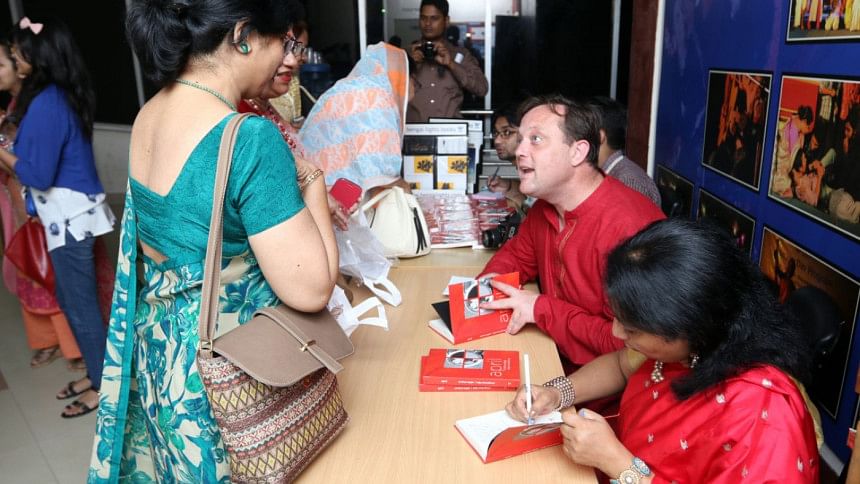 The Bengal Lights on Saturday launched "April"-- a non-fiction commentary on life by co-authors Andrew Eagle and Tulip Chowdhury-- at a ceremony held at the capital's University of Liberal Arts Bangladesh. 
Written as a shared diary, the book is an account of the month of April of 2015, featuring opposite perspectives of a Bangladeshi living in Massachusetts and an Australian living in Dhaka.
With interactions between the two, the book "April" is less a diary and more a commentary on contemporary life and adaptation to change.
Among others, speakers included Dr AK Abdul Momen, former ambassador and permanent representative of Bangladesh to the UN, Dr Faheem Hasan Shahed of American International University Bangladesh and Aasha Mehreen Amin, deputy editor (editorial and op-ed) at The Daily Star.