Bangladesh's first robot restaurant launched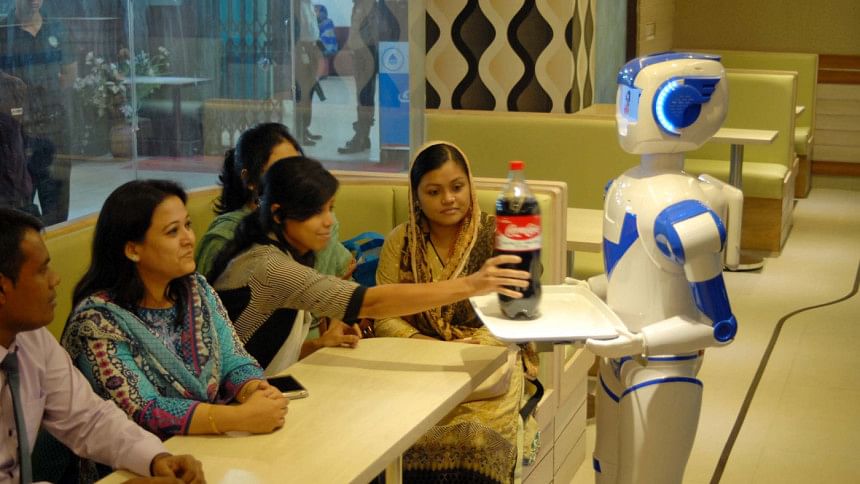 Bangladesh's first-ever robot operated restaurant was launched in Asad Gate area in Dhaka on Wednesday.
The "Robot Restaurant" -- located at Family World Convention Center on Mirpur Road --  was launched at a programme jointly organised by the restaurant authorities and China-based robot-making organisation HZX Electronic Technology Company, said a press release.
The restaurant invites all classes of people to experience and enjoy robotic service, the press release read.  
"This is a restaurant first of its kind in Bangladesh, foods will be served to customers by robots," said the organisers.