ICT-1 Chairman Justice Anwarul Haque passes away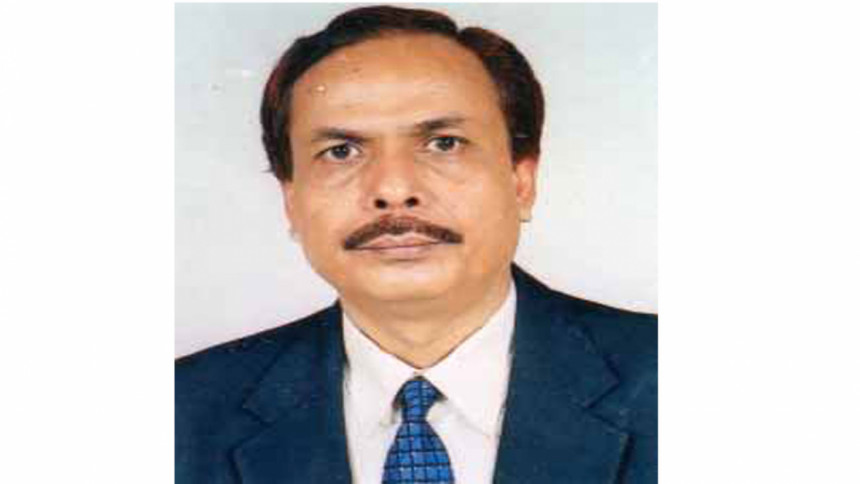 Justice Anwarul Haque, chairman of International Crimes Tribunal-1, died of cancer at Bangabandhu Sheikh Mujib Medical University (BSMMU) in Dhaka today. He was 61.
"He breathed his last around 5:30pm," Shahidul Alam Jhinuk, registrar of the tribunal, told The Daily Star over phone.
He left behind her wife Alatunnesa, a host of relatives and well-wishers to mourn his death.
His namaz-e-janaza will be held on Supreme Court premises after Juma prayers tomorrow and he will be buried at Jurain graveyard, the registrar said.
His body will be kept at the BSMMU mortuary for tonight, he added.
Justice Anwarul Haque diagnosed with lung cancer in January this year and took treatment at home and at a hospital in Singapore, he said.
He was admitted to BSMMU on July 5.
On hearing the news, Chief Justice Surendra Kumar Sinha, Food Minister Qamrul Islam, judges from the Appellate Division and the High Court of Supreme Court tribunal's prosecutors and SC lawyers rushed to the hospital.
Meanwhile, Law Minister Anisul Huq expressed deep shock at his death and conveyed sympathy to his family members.
Justice Anwarul Haque was born in 1956. He passed Secondary School Certificate (SSC) from Dhaka Govt Muslim High School and Higher Secondary Certificate (HSC) from Notre Dame College, Dhaka.
He had his LLB (Hons) and LLM degree from Dhaka University. He also obtained Graduation [Advance Diploma] degree and Diploma in drafting of Legislation from the University of the West Indies.
Justice Anwarul was elevated as Additional Judge of the High Court Division of Bangladesh Supreme Court on December 12, 2010, and was appointed Judge of the same Division of the Supreme Court of Bangladesh on December 10, 2012.
He was a sitting Judge of the High Court Division of the Bangladesh Supreme Court.
On September 15, 2015, Justice Anwarul was appointed as the Chairman of the International Crimes Tribunal-1, Bangladesh.
Earlier, he worked as a Member of the same Tribunal since March 25, 2012.