Avijit killing: Farabi on fresh remand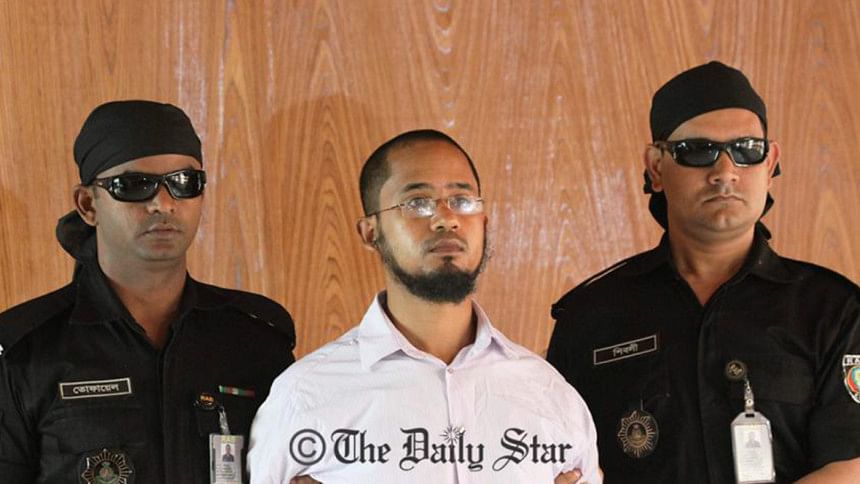 Detectives will again interrogate Shafiur Rahman Farabi, the lone arrestee in the blogger-writer Avijit Roy murder case, in remand for two more days.
A Dhaka court today granted the remand after Mannan Rahi, an accused in the blogger Ananta Bijoy murder case, gave confessional statement before a Sylhet court on September 2.
Police quoted Rahi as saying he had communicated several times with Farabi over email before Avijit murder.
Following Rahi's confessional statement, the Detective Branch of police produced Farabi before the court of Metropolitan Magistrate Maruf Hossain with a seven-day remand prayer.
Farabi is needed to be interrogated as Rahi admitted his email communication with Farabi about the bloggers, said Mashrukure Rahman, deputy commissioner of Detective Branch (DB) of Dhaka Metropolitan Police.
Bangladesh-born US citizen Avijit Roy was killed by assailants on the footpath along Suhrawardy Udyan in Dhaka on February 26 while he was returning from Amar Ekushey Book Fair.
Rapid Action Battalion (Rab) arrested Farabi from Jatrabari area in Dhaka on March 2. He was sent to jail after completion of a 10-day remand.