Anu Muhammad gets 'death threat'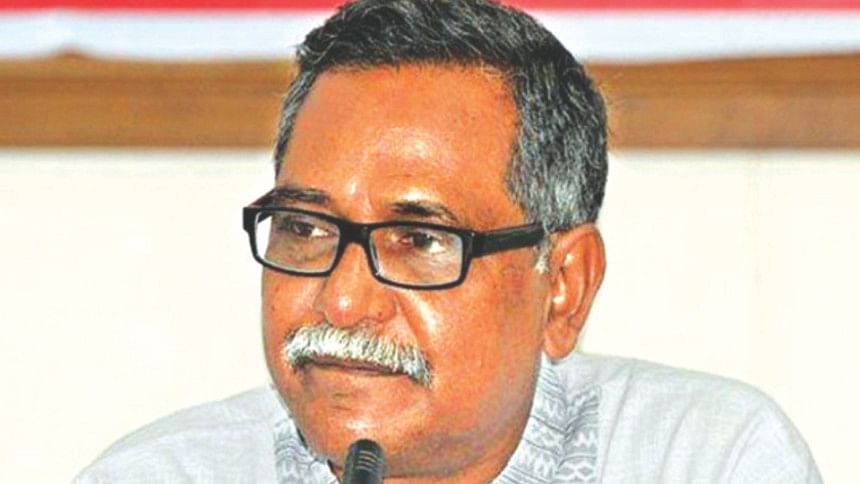 Eminent economist Professor Anu Muhammad, who has been spearheading the campaign against Rampal power plant in the Sundarbans, has allegedly received a death threat.
He received a short message on his mobile phone around 1:00am early today that said: "Death keeps no calendar, and Ansatullah knows no time!"
Speaking to The Daily Star this afternoon, Anu Muhammad said he was yet to file a general diary with the police in this regard. He said he was thinking on filing one.
"Vested quarters are at play to stomp out questions by creating a sense of panic within the society," he said. "I think, they have connections to this incident."
Dhaka Metropolitan Police's Deputy Commissioner Masudur Rahman told The Daily Star that police will take actions if an official complaint is filed in this regard.
Bangladesh government and green activists are at loggerheads over the construction of a coal-fired power plant in the Sundarbans – a world heritage site and the largest mangrove forest.
Despite mass protests and outcry, Prime Minister Sheikh Hasina's administration has brushed away all environment concerns and said will go ahead with their plans.
Anu Muhammad, also the member secretary of National Committee to Protect Oil, Gas, Mineral Resources, Power and Ports, will also be leading the grand rally against Rampal power plant that is coming up at November-end.