Ansar Al Islam claims Kalabagan twin murders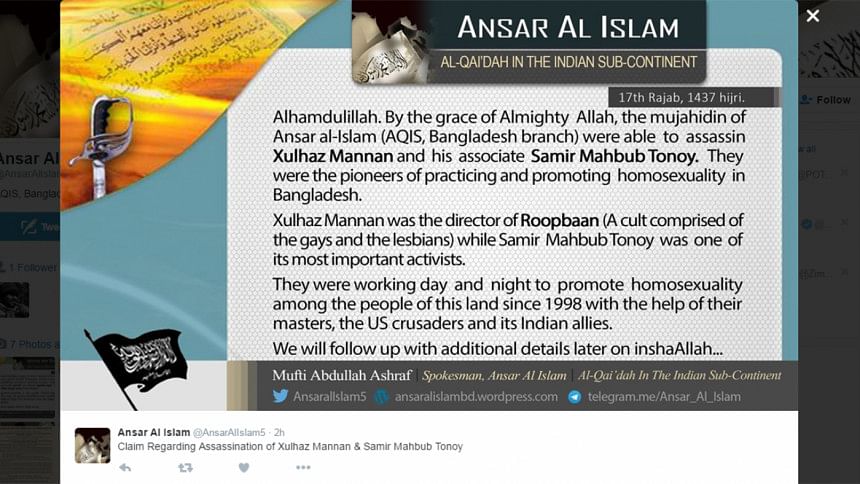 Bangladesh unit of al-Qaeda in the Indian Sub-Continent, Ansar Al Islam, has allegedly claimed responsibility of murdering a LGBT magazine editor and his friend in Kalabagan.
In a Tweet from an account 'Ansar Al Islam,' the suspected militant group spread two separate messages today, one in Bangla and the other in English, claiming the responsibility.
The group has claimed responsibility of previous killings of secular activists including those of Nladri Chattopadhyay last year and Nazim Uddin Samad this month – both in Dhaka.
The claim comes nearly 20 hours after Xulhaz Mannan and his friend were found dead, brutally murdered in a machete attack, in their Kalabagan flat in the capital yesterday.
Some youths stormed into the house and hacked the two dead. They also attacked a security guard and a policeman on their way out.