They were ready for suicide attacks: Rab
Rab tells media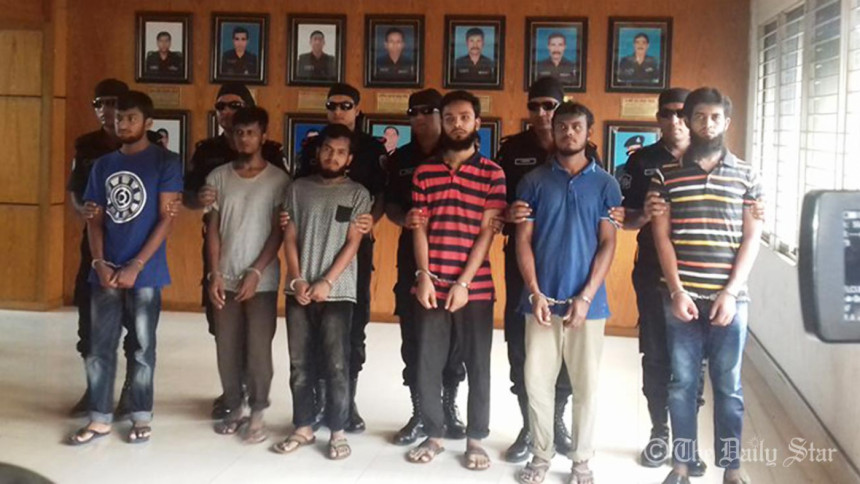 Six militants, who were arrested in overnight drives in Dhaka with firearms and explosives, were fully prepared for suicide attacks, law enforcers claimed today.
"They have already taken full preparation for suicide attack and were waiting for the order from their ameer to initiate attacks in any place at any time," Mufti Mahmud Khan, Rab legal and media wing director, told journalists at a press briefing organised on the arrests of the militants.
In primary interrogation, five of the militants admitted themselves as members of banned militant outfit Jama'atul Mujahideen Bangladesh (JMB) and one as Ansarullah Bangla Team (ABT), the Rab official said.
One of the arrestees include Mostafizur Rahman alias Sifat, 27, an alleged administrator of At-Tamkin website which is said to be run by the JMB.
The rest -- Jahid Anwar alias Parag, 22, Nayon Hossain, 21, Jahid Hasan alias Mayeen, 21, Ziabul Huq alais Zia, 24, and Tazul Islam alias Tazul, 29, -- are said to be the "sleeper cell" members.
They were arrested during drives throughout Dhaka last night and this morning.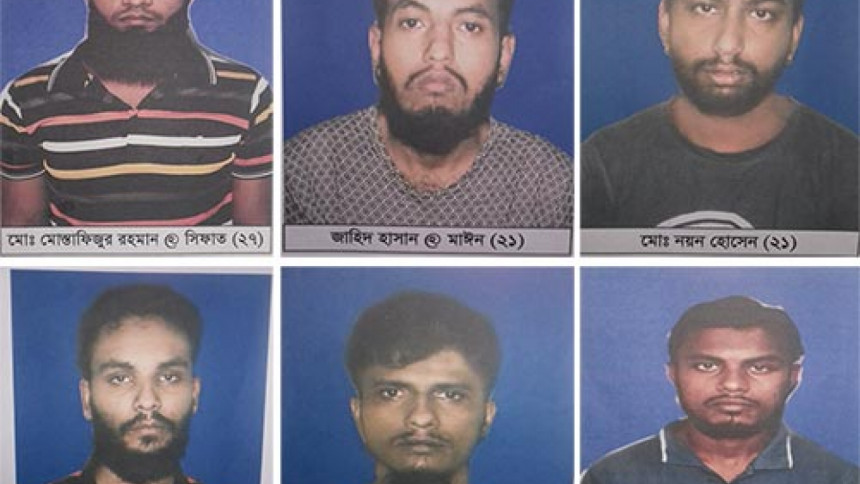 They were arrested during drives throughout Dhaka last night, Rapid Action Battalion (Rab) floated a text message to the media this morning.
A team of Rab-4 arrested Parag from Airport Railway Station at 10:00pm last night and based on information provided by him, Tazul and Mayeen were arrested from a hotel in Gabtoli at 2:00am, reads a press release.
Sifat, Zia and Nayon were arrested from a rented house near Shah Ali Mazar in Mirpur area at 5:00am, it reads.
Improvised explosive devices (IEDs) and huge explosives were also seized in the drive, he said. 
Further details will be revealed in a press briefing later in the day.