Rs 52 lakh fake Indian notes seized, 8 held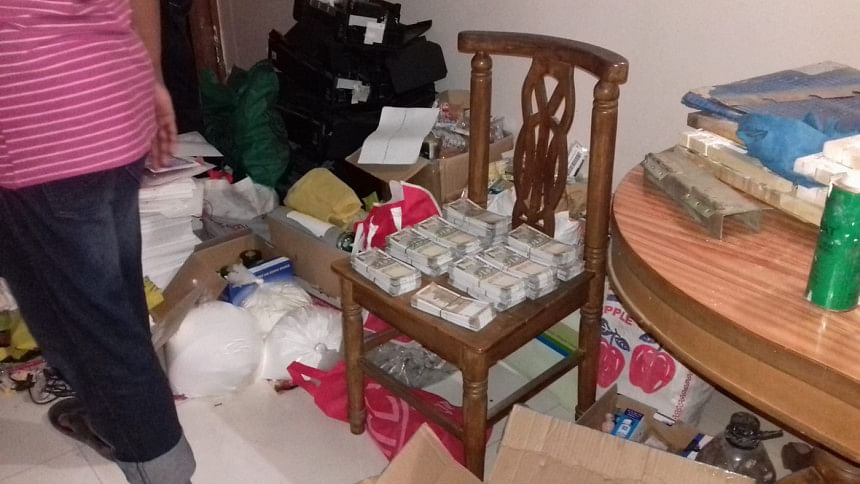 Eight persons have been arrested today on charges of money counterfeiting and a big stash of fake currency was seized from a house in Dhaka's South Monirpur area in Mirpur.
Three persons were arrested during a day-long raid at a six-storied house at Mollapara, near Monipur High School, said Mufti Mahmud Khan, director of legal and media wing of Rapid Action Battalion (Rab). Rs 52 lakh fake Indian currency was seized from them.
Based on information of the trio, five others were arrested. Legal steps will be taken against them.