Family ripped apart in gas fire, 2 children dead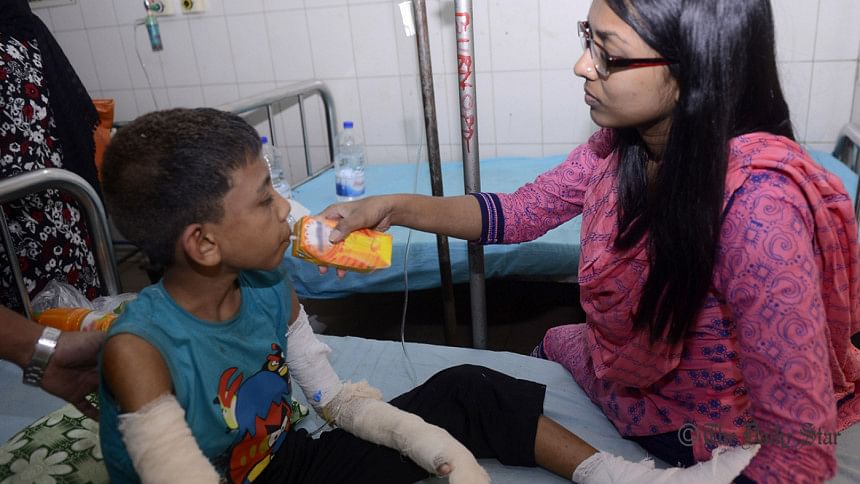 Two children who were burnt in gas fire at a residential house in Uttara succumbed to their injuries this evening. Their parents were in a critical condition.
Sharlin Bin Newaz, 14, succumbed around 5:00pm, and his one-year-old brother Zayan Bin Newaz died around 7:00pm, Rafiul Islam, a police nayek at Dhaka Medical College Hospital, told The Daily Star.
Condition of Md Shahnewaz, 50, a maintenance engineer of American embassy, his wife Sumaiya Begum, 40, and their one-year-old child Zayan Bin Newaz, were grave.
Their other child, Zarif Bin Newaz, 9, was released after primary treatments, said Munni Momtaz, a doctor of the hospital's burn unit.
Barely a week earlier, the family moved into the rented house in Uttara-5. Repeated complaints were made to the landlord of faulty gas line, said said Abul Khayer Khan Hamim, brother of Sumaiya.
This morning around 6:30am, Shahnewaz lit the stove to make tea when the leaked gas exploded. The children were sleeping in the house and Sumaiya was performing her morning prayers.