38kg gold bars seized at Ctg airport, 2 held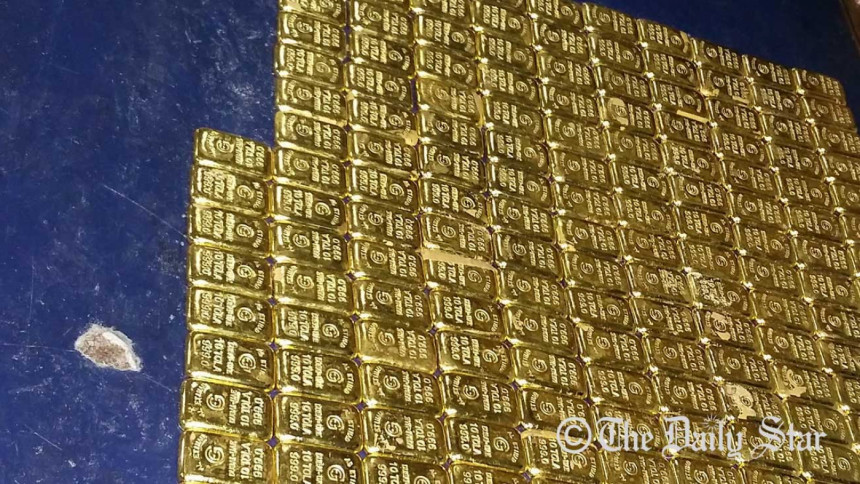 Customs officials seized 325 gold bars, weighing around 38 kilogrammes, at Shah Amanat International Airport in Chittagong this morning and detained two passengers in this connection.
The arrestees are Mohammad Hossain, 35, of Comilla; and Rubel Khaki, 34, of Shariatpur, reports our Chittagong correspondent.
They were arrested just after they reached the airport from Dubai by Biman Bangladesh Airlines flight BG-048 around 6:45am.
Thirty-seven gold bars, out of 325, were recovered from Hossain's possession while the rest were found abandoned at three toilets of the airport lounge.
The price of the seized gold bars was estimated at Tk 16.25 crore.