Mirpur factory fire victim dies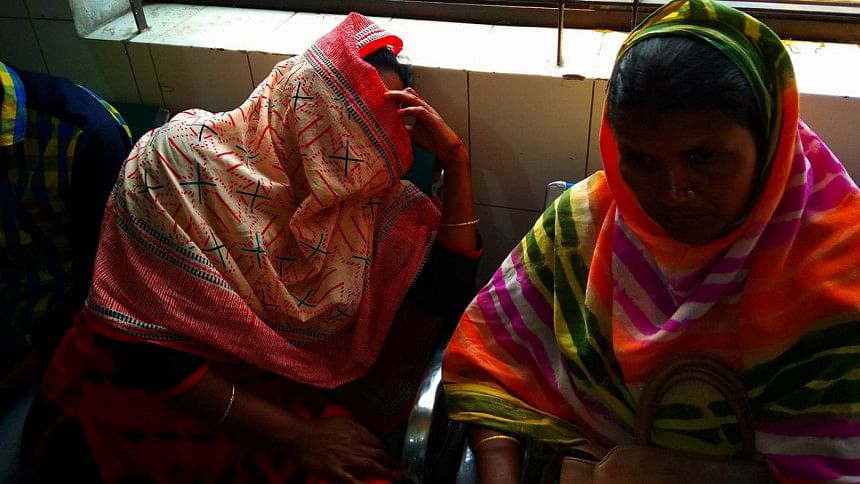 A worker succumbed to his injuries this afternoon hours after he was burned in a fire that broke out at an embroidery factory at East Kazipara in Dhaka's Mirpur area.
Mohammad Masum, 18, died at the Intensive Care Unit (ICU) of Dhaka Medical College Hospital's Burn and Plastic Surgery unit around 4:00pm, said Dr Samanta Lal Sen, national coordinator at the hospital's burn unit.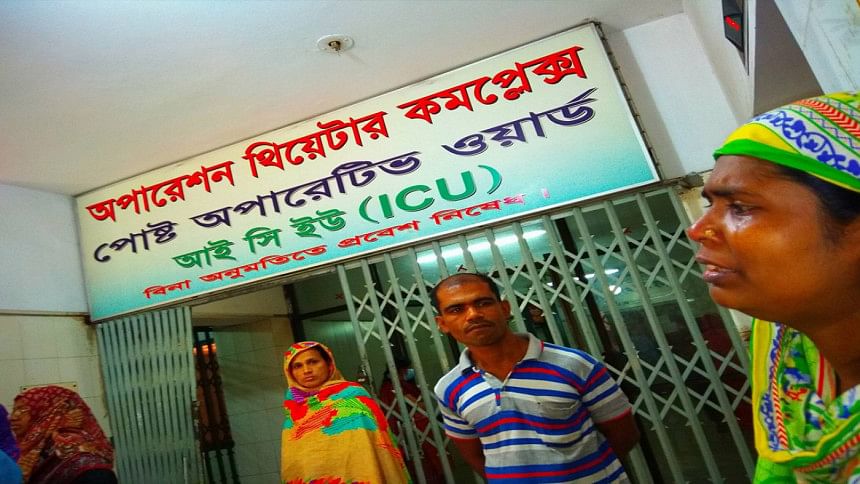 Masum, son of Abu Taher of Borhanuddin upazila in Bhola, was among the three victims who sustained burn injuries in the fire.
Two others -- Al Amin, 20, and Moinuddin, 19, -- are undergoing treatment at the ICU of the DMCH burn unit. Both of them sustained 80 percent burn injuries, said Dr Lal Sen.
The fire originated on the ground floor of "Sadid Sourcing," an embroidery factory, on the six-storey building at 3:15am, Mahfuz Riben, duty officer of Fire Service and Civil Defence, told The Daily Star.
Six firefighting units on information rushed to the spot and managed to douse the fire around 4:30am, the duty officer said.