3 held suspects remanded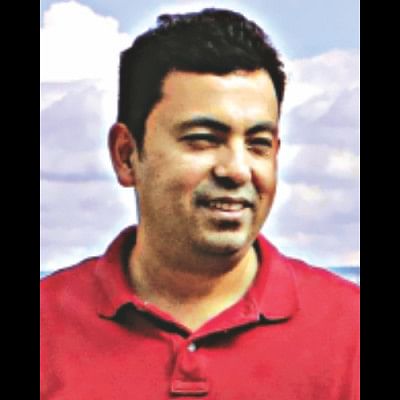 A Dhaka court yesterday put three suspected militants on a seven-day remand each in connection with Avijit murder.
The court of Metropolitan Magistrate Shahriar Mahmud Adnan granted the remand after police produced the trio before it, seeking a 10-day remand each.
Rapid Action Battalion arrested Bangladesh-born UK citizen Touhidur Rahman, Sadeque Ali Mithu and Aminul Mallick recently over the killings of Avijit in Dhaka on February 26 and Ananta Bijoy Das in Sylhet on May 12.
They are suspected members of outlawed terror outfit Ansarullah Bangla Team which detectives say is responsible for the killings of four secularist bloggers this year alone. The other two slain bloggers are Oyasiqur Rahman and Niladri Chattopadhyay Niloy. Rab claimed Touhidur, who has been a financier of ABT, planned the killings of Avijit and Ananta after being tasked by Abul Bashar, younger brother of Ansarullah chief Jasimuddin Rahmani, who took the helm of ABT after Rahmani's arrest in 2013.
Five killers including detained Sadeque took part in the killings and they did it in similar fashion, said Rab officials. The four others are on the run.
At the court yesterday, both Sadeque and Aminul denied their involvement. They, however, admitted that they got acquainted with some ABT men while working at a Nilkhet printing press, said court sources. Touhidur's lawyer pleaded bail for his client and also alleged that law enforcers in plainclothes picked him up on May 25 from Dhanmondi.