2 'militants' held in Dhaka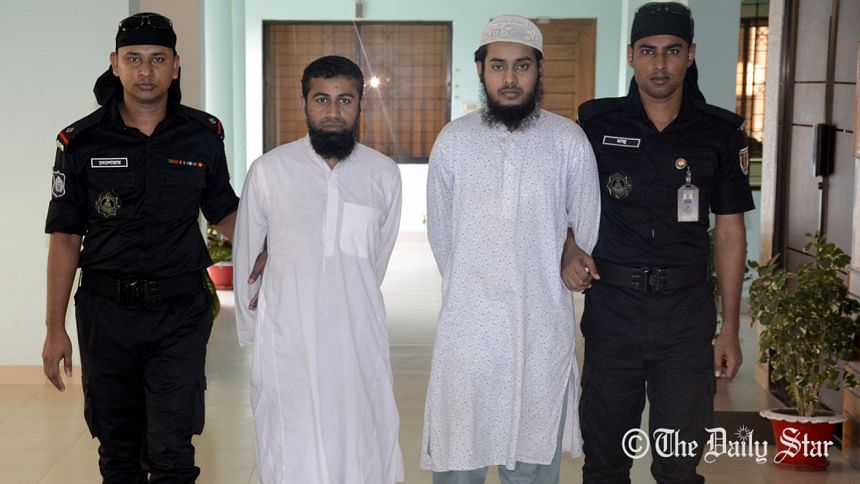 Rapid Action Battalion (Rab) today arrested two active members of Sarwar-Tamim group of the militant outfit "Neo JMB" in Demra of Dhaka.
Arrestees Md Tusar Habib alias Aiyub, 26 and Md Abu Bakar Siddik, 35, are accused in several cases. Both are from Rupganj upazila of Narayanganj.
A team of Rab 11 arrested them last night, Md Shakil Ahmed, Rab-11's additional superintendent of police, told our local correspondent.
On initial interrogation, the detainees confessed to their involvement with the Sarwar-Tamim group, Md Shakil said.