110 tonnes polythene seized, power supply of 16 factories snapped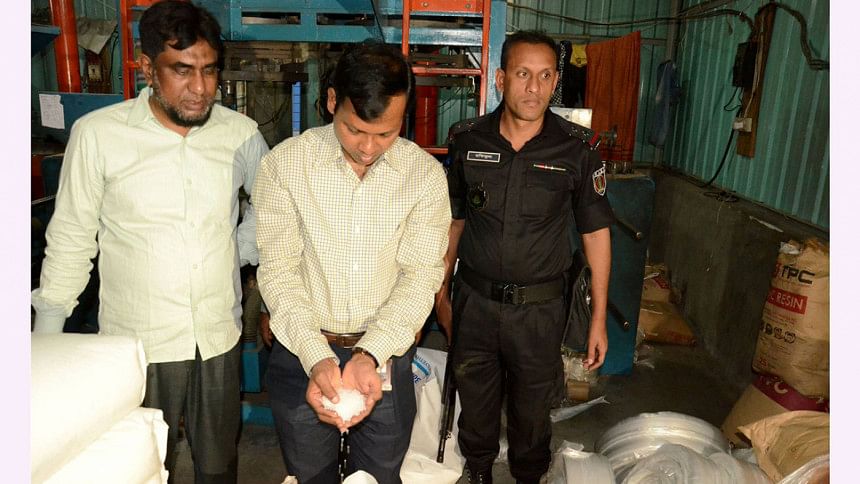 A mobile court of Rapid Action Battalion (Rab) today snapped the power supply to 16 establishments for storing flammable chemicals and manufacturing banned polythene in Old Dhaka.
A team of the elite force led by its Executive Magistrate Sarwoer Alam conducted a drive at Sowari Ghat area as a part of ongoing drive in the old town.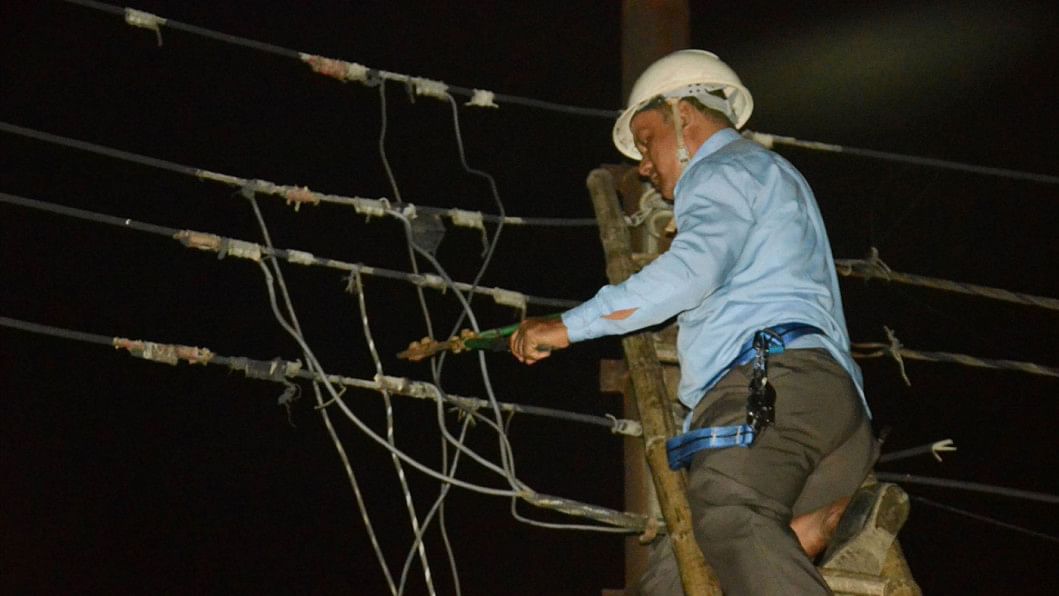 During drive, the Rab seized 110 tonnes of polythene and raw materials for manufacturing polythene, Rab Executive Magistrate Sarwoer Alam told The Daily Star.
The court also fined the factory owners Tk 14 lakh for storing the combustible chemicals and producing banned polythene, he added.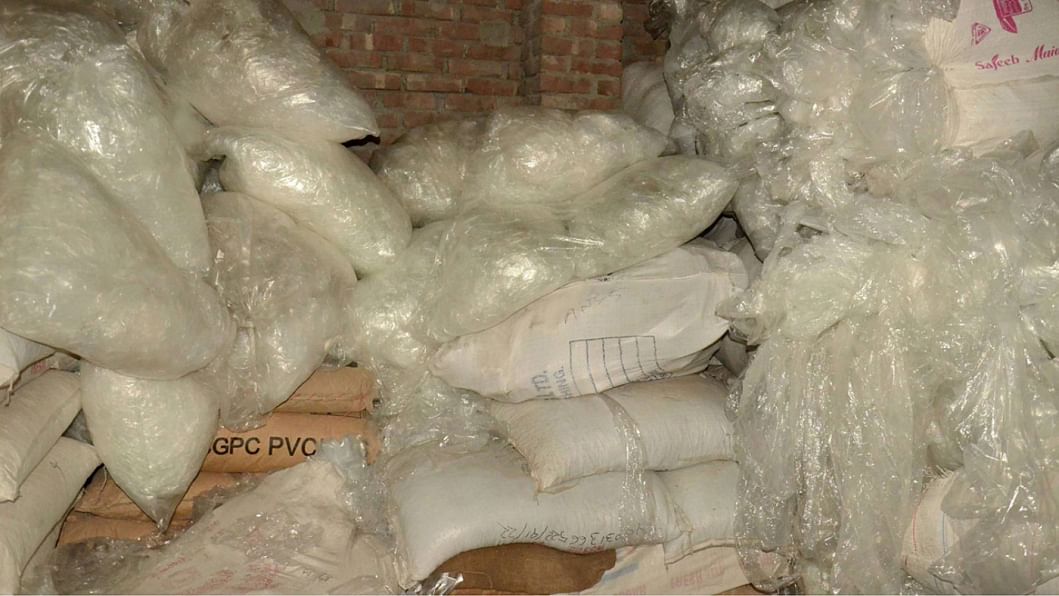 WHY THE DRIVE IS BEING CONDUCTED?
On February 25, Dhaka South City Corporation Mayor Sayeed Khokon announced the month-long crackdown against warehouse that housed "dangerous chemicals".
The announcement came after a fire broke out in Chawkbazar area of the capital on February 20 that killed at least 71 people. The drive, operated by a taskforce comprised of 14 government agencies, was launched on February 28.
Since the beginning of the drive, the taskforce disconnected electricity, gas and water connections around 112 buildings in the old town.