11 held over Tk 90cr FDR frauds at Brac Bank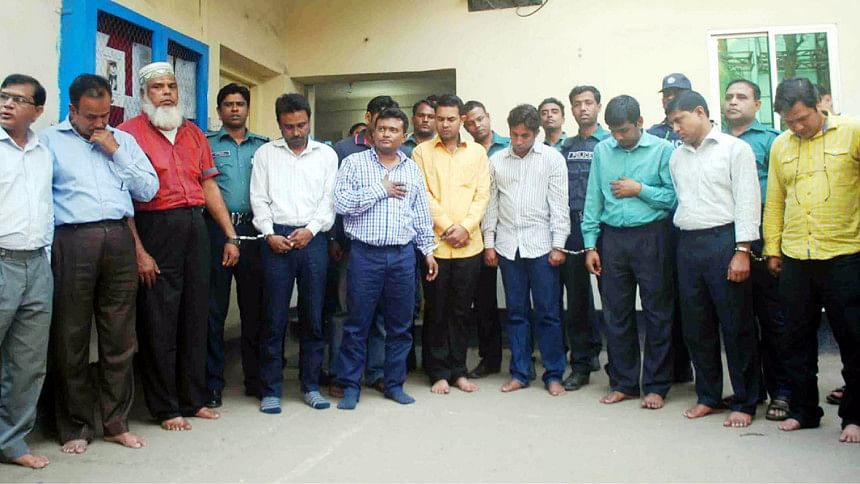 A gang of 11 men has been arrested from a Brac Bank branch in Gulshan in connection with Fixed Deposit Receipts (FDRs) frauds worth Tk 90 crore, say police and the bank officials.
"They have been doing this type of forgery for years. We suspect they are organised fraudsters," Abdul Barik, a sub-inspector of Gulshan Police Station, told The Daily Star after primary investigation.
Barik said Brac Bank authorities have filed a case in this regard this evening.
Police said a non-resident Bangladeshi owns the money against nine FDRs, each worth Tk 10 crore.
Asked whether any bank official was involved in the attempted fraud, Barik said they were investigating the matter.
Zara Jabeen Mahbub, head of communication and service quality of the bank, said the gang came to the Gulshan-1 branch around 11:00am today to encash the FDRs. They came up with documents including power of attorney to receive the money.
"Bank officials found the signature in the power of attorney doesn't match with that in the original documents. And, they (officials) immediately contacted the head office (located also at Gulshan 1)," Zara said.
Later, the bank informed Gulshan police who rushed in and picked up the gang members, she said.