100 turtles seized in Dhaka, 3 traders jailed
Around 100 turtles were seized by the members of Rapid Action Battalion (Rab) and the officials of Bangladesh Forest Department in Shakhari Bazar of Old Dhaka this morning.
The joint team also detained three traders for selling turtles for meat consumption, said Ashim Mollick, inspector of Wildlife Crime Control Unit of the forest department.
The team conducted the raid till 8:00am in the area and seized around 100 turtles weighing a total of 160kg, the official said.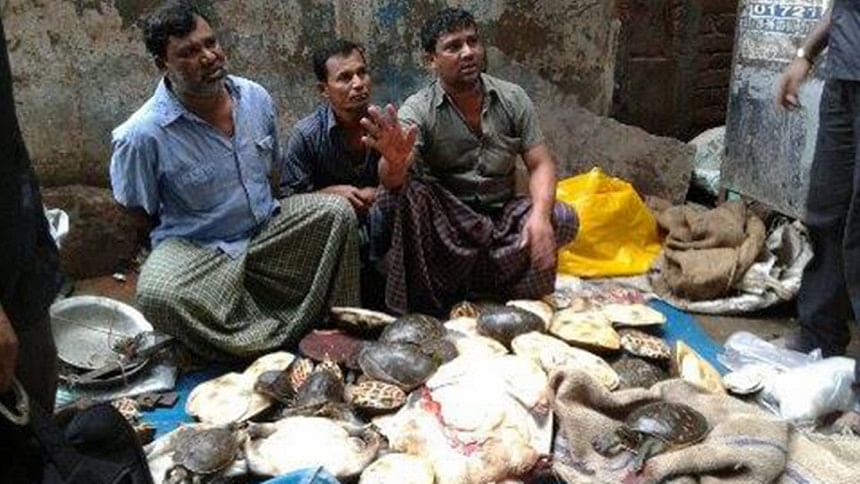 The turtles were sent to the forest department.
Among the three arrested, 2 were sentenced for nine-months each while the other was given three-months in jail.