10 reasons to visit Dhaka - the least liveable city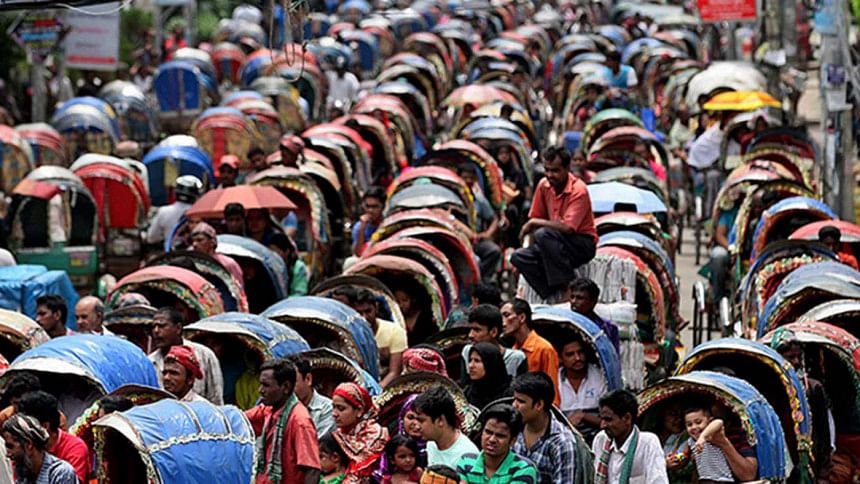 One can list down a multitude of reasons to not visit Bangladesh, the never ending traffic jams, incessant powercuts, the air heavy with dust and pollution and thousands upon thousands of people thronging the streets every single day!
Dhaka has been ranked as the second least liveable city among the world's 140 cities in this year's Global Liveability Index released by the Economist Intelligence Unit. Now let's be clear on this, it cannot be denied that there are more charming spots on earth than Dhaka, considering the chaotic traffic system where cars, buses, rikshaws, bikes, people, donkeys and chickens share public space together. The public infrastructure and health system is not very inviting either, as it happens that people die in hospital elevators due to extended power cuts. One could add many more nightmares for people living in this city – as well as hundreds of reasons why European visitors should stay away from Dhaka. But, there are at least ten reasons why one should come and visit the worst liveable city in the world.
1. Female power: Women are all over the place in the city. They are much more visible than ten years ago. Especially the younger generation who are flocking to Universities, going abroad to earn international degrees from reputed universities. Women lead businesses, earn their own money, are interested in politics and want to be independent. The female factor will be an even more powerful force in Bangladesh in the years to come. If you want to see and feel the motivation women can have, Dhaka is the place to go.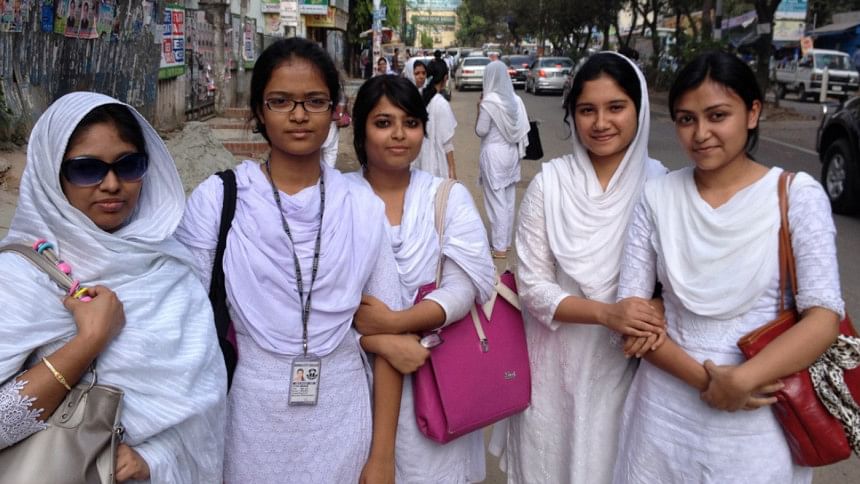 2.Never alone, never boring: Are you lonely once in a while? Is your boss not talking to you, your friends never have time for you? If you feel like you want a bit more attention, Dhaka is your city. Hundreds of rickshaw-pullers are eager to take you on board. If you decide to grab tea in a local tongh, you can be sure to get involved into discussions. So if you feel neglected, just take a walk through Dhaka. The city offers you many thousand faces; Bangladesh as a whole hosts about 1000 people per km2. That is 4 to 5 times more than what we experience in Switzerland for example. So if you want to live the real "density-stress", here we go! Dhaka is never boring, I promise.
3. Young people: Are you sick of the senile western cities, where more money is spent on elderly institutions than on anything else, where demographics dominate every discussion? If yes, then Dhaka will be a refreshing change.  Here, the young outnumber the old by miles. If you walk down the road and look into all the young faces - which smile at you on top and are not plugged in into some digital device like back home - you are reminded of your own youth, memories come flooding back. In the midst of young people you feel young again. And unlike young people in Europe, young Bangladeshis are always up for a chat.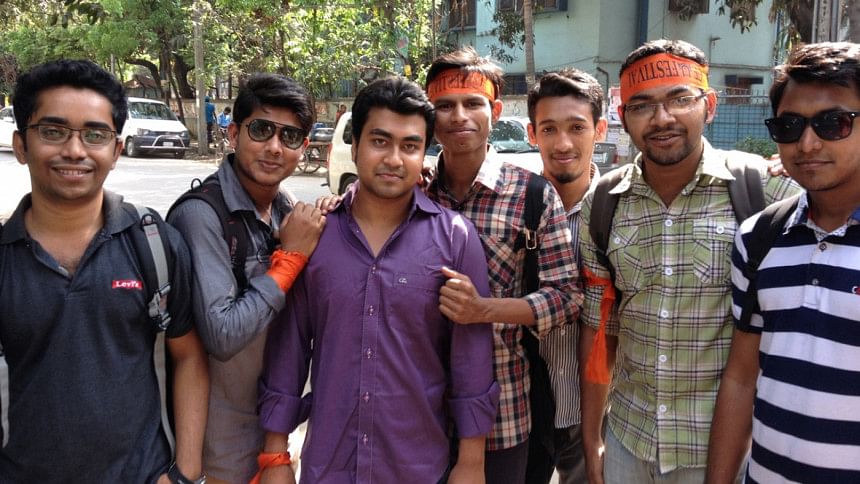 4. Yes, we can! : The city is currently being rebuilt. Around every corner crumbling old buildings are taken down and replaced by surprisingly good architecture and modern designs. And even sidewalks are improved, life in the city gets dangerous sometimes. The many holes in the pedestrian streches, resembling a Swiss Emmentaler Cheese rather than a sidewalk, can be a cause of  nightmares. Given that there is change brewing and you can see it.
5.Old Dhaka: The old part of town is the craziest mix between modern life and medeival age  you have ever seen. Chickens are slaugthered on the sidewalk next to a guy who repairs an iPhone 5. With roads within Old Dhaka so narrow and intertwined, and the center so densely populated, you are guaranteed to lose your way. So do take a native with you if you go there or you will have to stay forever. But Old Dhaka is the ultimate place to go if you want to experience the chaotic yet oh so beautiful Dhaka.
6. Day is night and night is day: Aren't you often frustrated if you can't find a warm dish anymore after 10 pm in European cities? In my home country, Switzerland, it is difficult to even find a cold dish after midnight. This will not happen to you in the Bangladeshi capital. You will find warm food around the clock. Bangaldeshis make no big difference between night and day. That provides visitors with a romantic scenery. Little lights and fire sparkling along the streets are with you all night long and indicate where you can most likely find a bite to eat – at any time. And whereas in our world the roads after ten a clock are often as dead as a cemetery, life in Dhaka goes on all night long.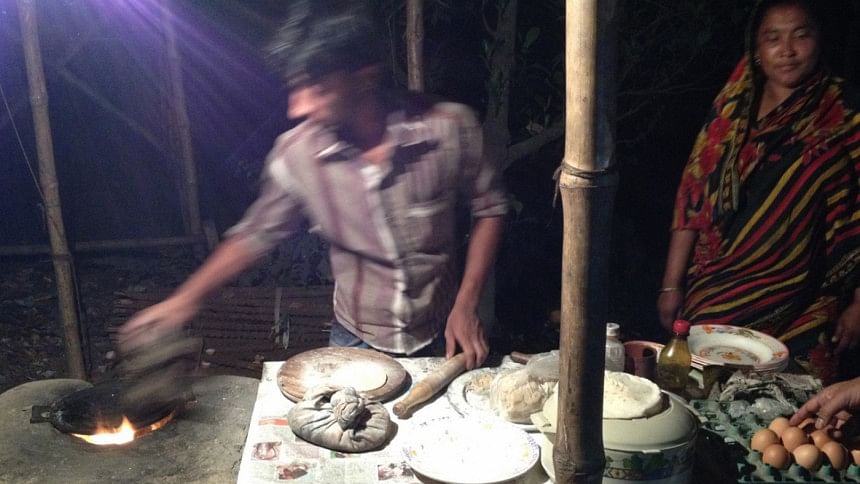 7. Forks and knives: Compared to ten years ago, many things in town have changed already. Not only many more people wear western clothes (less lunghi!), couples in love walk hand in hand through parks (in a muslim country not quite what you would expect) and Rickshaw-pullers communicate with their customer through mobile phones. One does not only find a cosy atmosphere and excellent food, the plate also comes for visitors automatically with fork and knives.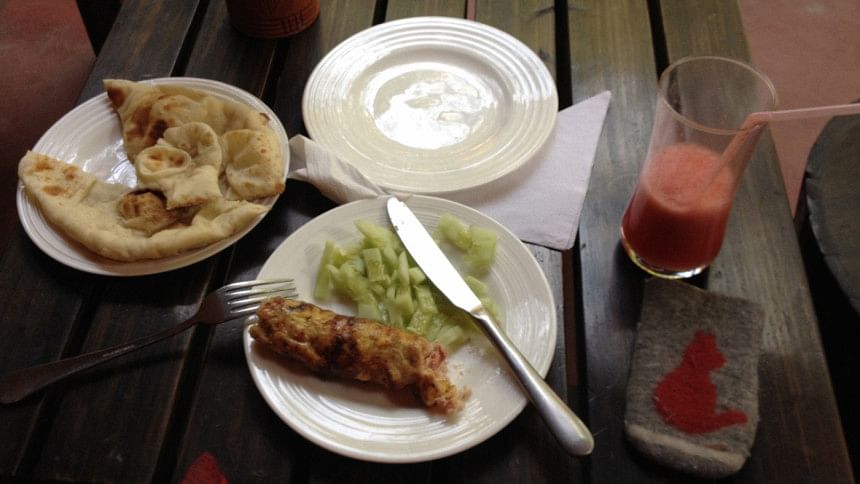 8.Real vegetables and fruits: Lets stay with food for a second longer. We in the West suffer from tasteless bananas, unripe mangos, watery tomatoes. They are harvested too early in order to be shipped to us. That is why you will fall in love with Dhaka immediately if you like vegetables and fruits. On every corner of town you'll find people displaying fruits and vegetables in best quality. Just to look at the colourful display is a pleasure. Tasting them every morning for breakfast is like heaven.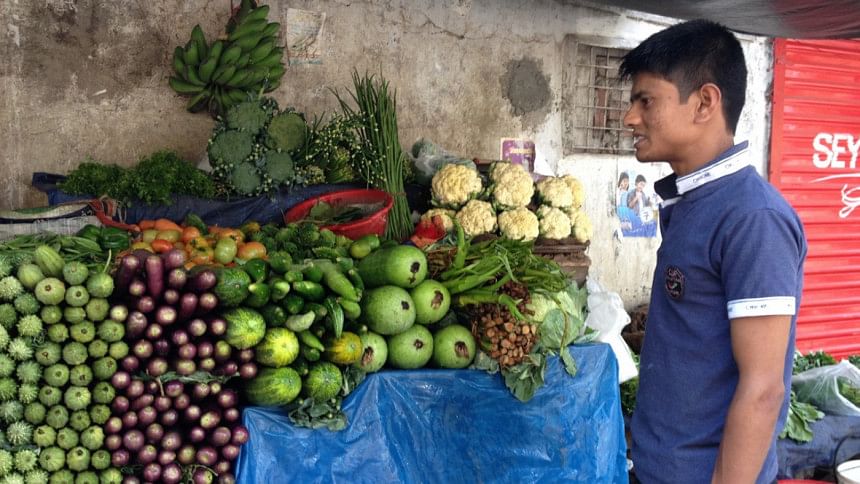 9.Better than a burnout-clinic Are you stressed and feel like you would like to run on a lower gear for a while? People in the West are flocking into so called burn-out-clinics to get relieved from their workload and stress. A stay in Dhaka would provide the same cure and would be much more fun than a clinic – and most probably even cheaper. Because whatever you plan to do in Dhaka, pressure of time does not exist as traffic in town dictates your programme. You will probably hang around most of the time waiting for traffic jams to dissolve. So running on a high gear is most of the time impossible, giving you all the free time for reading, socializing, doing nothing as you always wished. Your blood pressure will most certainly decrease and there is no need for the expensive tranquiliser your doctor back home prescribed you to. You will be amazed at how much patience you can develop.
10.An organised chaos: Last but not least the organised chaos in the worst liveably city of the world has a charming side to it. The honking horns, the bells of the rickshaws, the chatter and laughter of people, the cook-a-doodle-doo around the corner, the colours in the bazaar. It is a world of mysteries and secrets to us who come from a frantically overorganised life where every minute of our day is scheduled and every train which is a minute late causes grim remarks. And surprisingly engough: most things you plan to do in Dhaka work out – just a little later usually than you had previously planned them.
Yes – Dhaka is in many ways is a horrible place to live. But nevertheless there are enough reasons to visit this unique metropolis. So hurry up and book a flight to Dhaka as long as the city is still the worst liveable city on earth.  Because be assured: Times change. Don't be late!
- Charlotte Jacquemart was an intern with The Daily Star and subsequently visited Bangladesh again a few months later. This writing is her take on why foreigners should visit Bangladesh.