IUB's Shuddha goes to United Nations University as the first Bangladeshi woman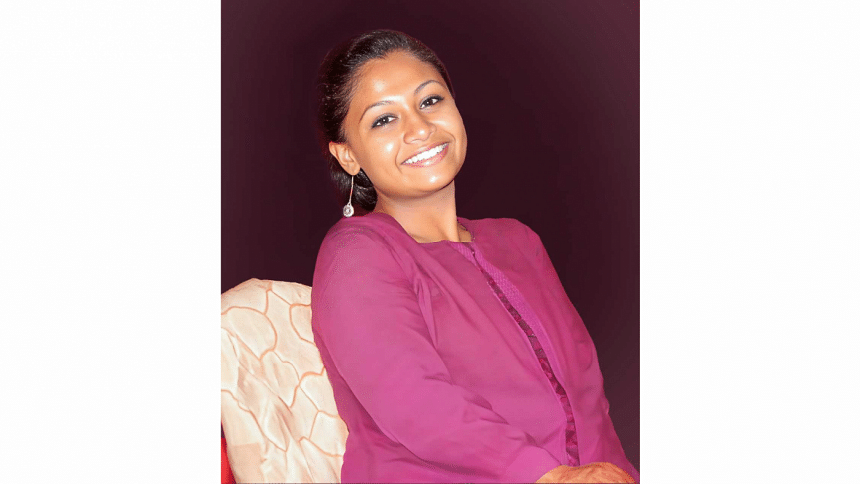 Shuddha Srimoyee Das, a graduate of Independent University, Bangladesh (IUB), has made history by being accepted into The United Nations University - Maastricht Economic and Social Research Institute on Innovation and Technology (UNU-MERIT) as the first Bangladeshi woman. Set to commence her Masters in Public Policy and Human Development (MPP) in the 2023-2024 academic cohort, her focus will be on Risk and Vulnerability, an esteemed program offered in partnership with UNU-EHS. 
The United Nations University (UNU), located in the Netherlands, is revered as the academic and think tank arm of the United Nations and enjoys a special status as a UN institution. Shuddha's admittance into this elite body not only makes her one of the few Bangladeshis in the global UNU diaspora but also the second Bangladeshi to attend the MPP Programme at UNU-MERIT.
Shuddha completed her Bachelor of Social Science (BSS) in Sociology with a minor in Global Studies and Governance at IUB under a full scholarship. Currently, she is on track to complete her Master of Social Science (MSS) in Development Studies at IUB. 
She maintained her position on the Vice-Chancellor's Honour List throughout her academic journey at IUB. Further enriching her portfolio, she presented at the ICSSH 2019 and SESM Symposium 2019 and was an active member of the UNHCR Student Network in 2021.
As the Founder President of the IUB Dance Club, she showcased her dance prowess by representing IUB at the 13th SAUFEST 2020 in India. In the sports arena, She donned jerseys for both the Football and Basketball Female Teams of IUB. Notably, her basketball team clinched the runners-up position in the Bangabandhu Inter University Sports Championship 2022. She was also a vital member as one of the Founding Executive Board Members of the IUB Sociology Club.
IUB Vice Chancellor Tanweer Hasan, PhD, said, "Shuddha's exceptional achievements stand as a testament to her unwavering dedication and the caliber of education at IUB. She not only shines as a beacon of academic excellence but also exemplifies the spirit of global citizenship and holistic development we strive to instill in our students. We are immensely proud and confident that she will continue to raise the flag of IUB and Bangladesh on the world stage."