BRAC Bank helps students build bright future with "Agami"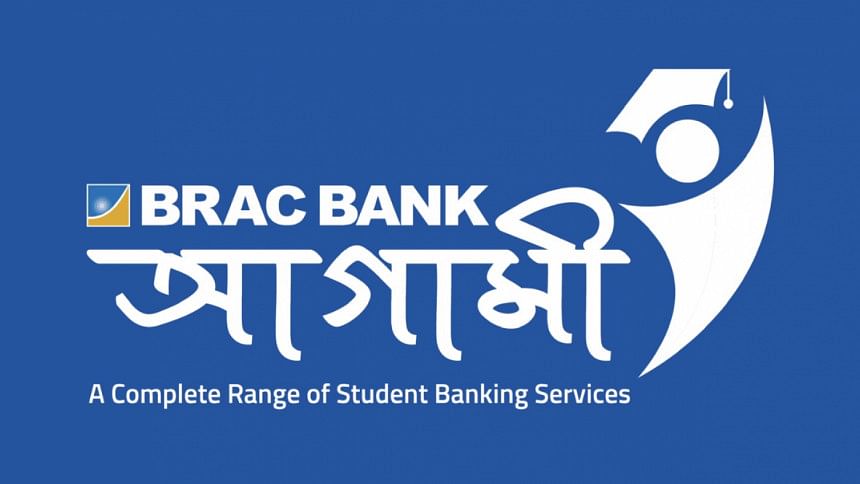 As a values-based bank, BRAC Bank always prioritises the financial inclusion and the literacy of students. It is fundamental to ensure sound financial knowledge among students, who are the future of the country, in order to build a Smart Bangladesh. To materialise this philosophy and provide students the best banking facilities, BRAC Bank has come up with an exclusive student banking service called "Agami".
The goal of BRAC Bank "Agami" to make young people habituated to banking practices and to provide them with appropriate solutions to fulfill their banking needs. This service also promotes financial inclusion by integrating young people into the formal banking channel as part of the bank's social responsibility efforts.
"Agami" is a comprehensive suite of financial products and services that are specifically tailored to assist students in their journey towards financial independence and success. Recognising the importance of financial literacy and accessibility for young adults, BRAC Bank has crafted this segment with a strong commitment to providing valuable and relevant financial solutions. BRAC Bank believes in fostering financial independence among students.
Here are some key features of "Agami":
Student-Friendly Agami Savers Account
This is a specially designed account to cater to the financial needs of the students. Focusing on the financial inclusion of students, this account has zero maintenance fee, free multicurrency debit card, interest on any balance and other lucrative features.
Future Star Account as School Banking Account
This is an attractive savings scheme to build a better future for children. This scheme includes many exciting features that might motivate young kids to start saving. All youngsters, below eighteen years old, are eligible to open this account which can be operated by the legal guardians on their behalf.
Agami Personal Loan
This is a loan scheme offered to the guardians to cater to the financial need of a student's education.
Exclusive Offers and Rewards
This student banking segment offers exclusive deals and rewards, allowing students to enjoy additional benefits while managing their finances responsibly.
Student File Services
A convenient and customized solution has been devised for students going abroad for higher studies. It is a service that is provided to a student pursuing higher education who needs to send funds abroad for admission fees, tuition fees, living expenses, etc.
Study Abroad Credit Card
Exclusively designed for students, this credit card is perfect for students who are going for higher education in foreign institutions. This card will help them in their day-to-day living expenses and emergencies with dollars endorsed to their card.
Digital Banking
Through an intuitive and user-friendly mobile app called Astha, students can conveniently access and manage their accounts on-the-go, ensuring seamless banking experiences.
Personalised Financial Guidance
Students are a diverse demographic, many of whom may have unique financial challenges. This is why personalised financial guidance will be offered under "Agami" including educational resources to help students make informed decisions.
Other than this, non-financial programs such as capacity development and training programmes for students will be organized to inspire social engagement, networking and leadership development.