UWC National Committee in Bangladesh celebrates "UWC DAY"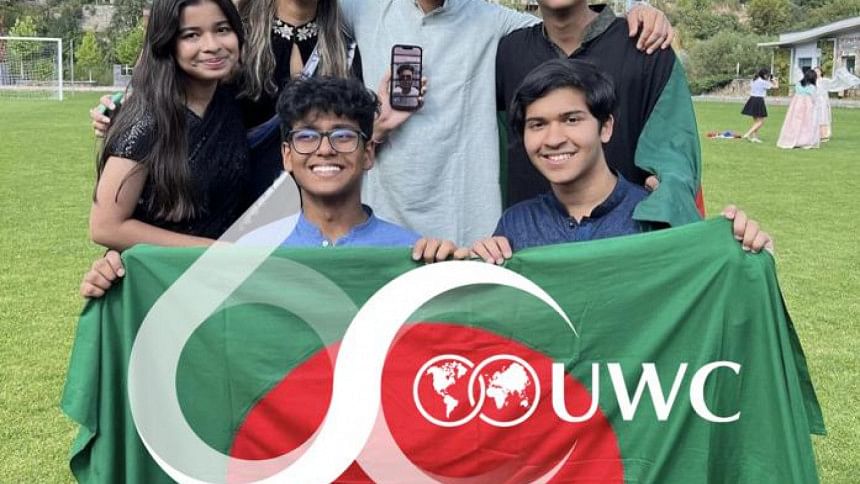 The United World College (UWC) National Committee of Bangladesh observed "UWC DAY" on September 21, 2023, to celebrate 60 years of educating for peace. It is a day of celebration for all 18 campuses and national committees of UWCs worldwide.
UWC Day is a moment to celebrate the strength and diversity of the UWC movement: a global education movement that makes education a force to unite people, nations and cultures for peace and a sustainable future. The day is also a chance to recognise and honour the inspiring change-makers who have paved new paths for education, giving students the tools and experience needed to become future leaders championing peace.  
Since its inception in 1962, UWC has championed education as a route to a more peaceful and sustainable future, inspiring young people from all walks of life to become agents of positive change. Beginning with the founding of UWC Atlantic, UWC has grown into a thriving global community, which now includes 18 schools and colleges across four continents.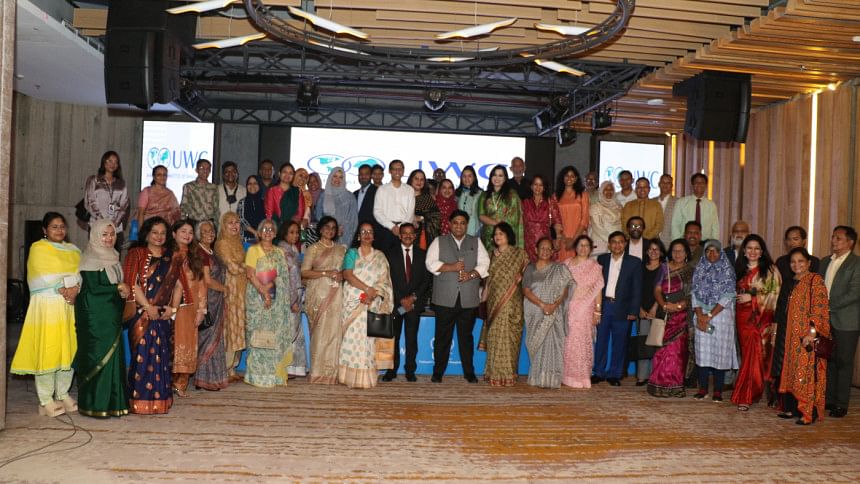 The UWC National Committee of Bangladesh is a non-profit organisation that selects students from Bangladesh to complete their two year International Baccalaureate Diploma program at the 18 UWC schools and colleges globally. They also provide need based financial assistance as a part of commitment to breaking down the financial and socio-economic barriers to education.
This year, the National Committee's efforts to empower young minds in the nation resulted in 25 placements from 8 UWCs around the world. Among the cohort of students attending, the National Committee has awarded a full scholarship to Tamanna Akhter (UWC Dilijan 2023-25) from JAAGO Foundation; Jabin Jaman (UWC Waterford 2023-25), who is a national table tennis champion from Joypurhat Cadet College; and Mitu Shil (UWC Mahindra 2023-25) from the Camelia Duncan Foundation School in Sylhet. These scholarships not only recognise the exceptional potential of students around the country but also show the National Committee's commitment to uphold UWC values and break down financial and socio-economic barriers to education.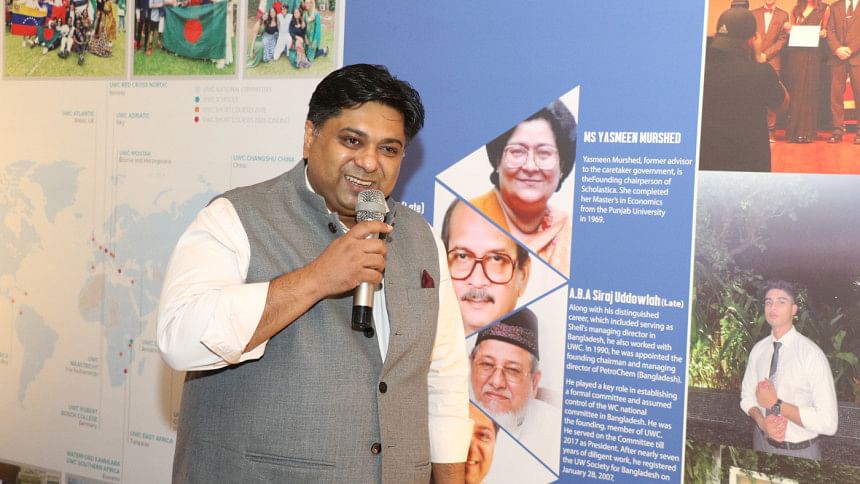 The president of the UWC National Committee of Bangladesh, Mr. Raquib Md. Fakhrul, along with the National Committee Members, the heads of various schools, consular representatives, alumni and their parents were present to celebrate UWC day. According to Mr. Fakhrul, "the UWC community in Bangladesh continues to grow, with over 400 alumni, who are currently making a difference in various fields. This remarkable growth serves as a beacon of hope and inspiration for our current and future students to foster stronger and deeper connections. This platform, in Bangladesh, allows us together to strengthen our commitment to positive change, and uplift the UWC mission as part of a larger network of 60,000 alumni globally."