Are you making full use of Google Maps?
Google Maps has been rolling out features consistently for the last two years, live traffic updates becoming vital for regular commuters of Dhaka city. While local users primarily rely on the map for traffic congestion information, here's a host of other features that you may have missed.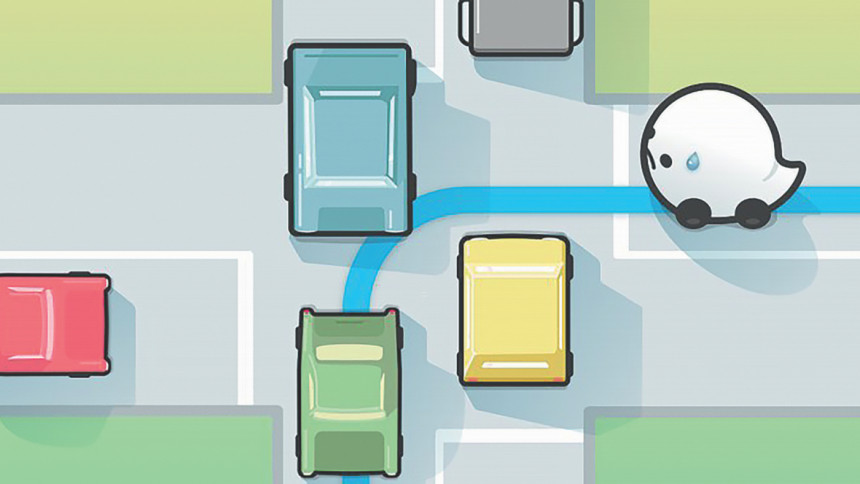 Google's integration with Waze, a GPS navigation software owned by Google into Maps gave Google Maps its most important feature – traffic updates. The live traffic feature not only shows congestion during rush hour, it can also show fuel stations, shops etc. without messing up the entire trip. Google has done this through combining Google Assistant system to Maps. So whenever you say, "look for the nearest fuel station" and whatnot, it will automatically adopt its path without overriding the original path. So while you're making the trip across Tejgaon, keeping an eye on the traffic, you can also stay notified about nearby Gas Stations. 
Another important update that old users will enjoy is that you can run Spotify or Google Music while running Maps. While the update has been around for a while, it wasn't a feature always and it went a long way towards eliminating one of the long-time annoyances of using Maps. Spotify now creates curated playlists, catering to the destination and duration of your travels; a feature that is yet to make it to Bangladesh.
Another great and rarely used feature is Explore. The Explore mode is basically an Encyclopaedia for the user's surrounding region. It shows interesting landmarks, cheap places to eat, places to shop and much more. Additionally, the app also has a "Group friendly dining" section, designed to showcase restaurants which can accommodate a large number of people. Users can upload reviews and photos for each of the locations, recommending or warning people about places. And if you're travelling abroad or planning to do so, Maps also shows a list of hotel-listings and approximate costs of booking of your chosen location. It acts like a mini survey tool of sorts, where you can sift through hotels, its pictures, surrounding locations, etc.
User reaction to these features have been mixed, most people agreeing that traffic updates has been the most necessary addition. Partha Pratim, a fellow commuter, said he uses the map's traffic feature to plan his trips. He also uses the new "share my trip" feature to share his trips with his wife.
Haseeb Chowdhury, a massive car enthusiast and foodie, said he has used the Explore option several times to find cheap dining options, particularly when he is attending meetings and photoshoots. He has also used the "Group friendly dining" option a few times to find a good place to eat with his friends.
Google Maps has come a long way from its original roots of being "just a navigation tool" and has now slowly become a Swiss Army knife in its own right. The US version of the app now features items like "For You" which is a personalized version of "Explore". The upcoming "Group planning" feature will allow multiple users to plan a trip together.
Finally, Google is working on integrating their augmented reality technology into the app, combining Maps with Google Lens. This will allow Google Maps to provide directions through actual real time footage instead of a CGI map. It's not too long before these features hit the worldwide version of the app, subsequently making its way to users in Bangladesh.