Edit videos on the go with these apps
It's hard to always have a laptop on hand for making small videos and story montages. But thankfully, with these apps in your pocket, you won't ever have to worry about that again.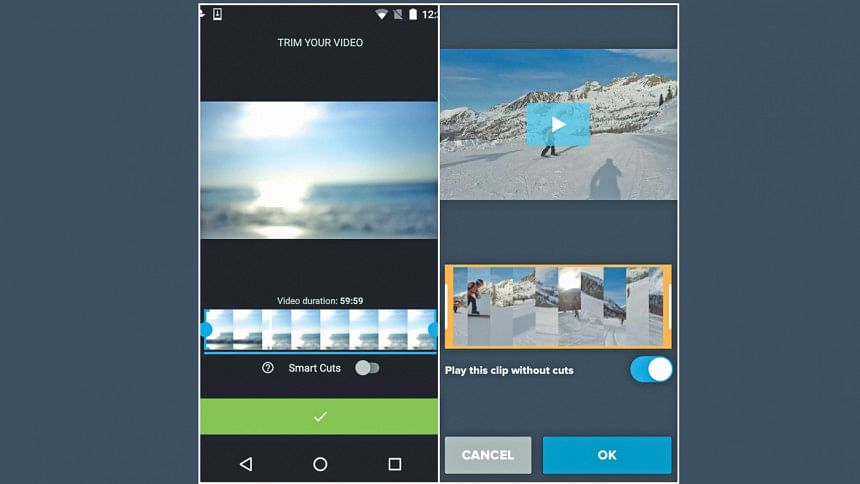 Quik
From the makers of GoPro, Quik is another video editing app, which as the name suggests, is quick and easy to use. Formerly known as Replay, Quik manages to make editing simple with just a tap of a few buttons. If you want a reliable editor wth an easy enough learning curve, Quik is definitely the one for you, provided you're looking for simple editing.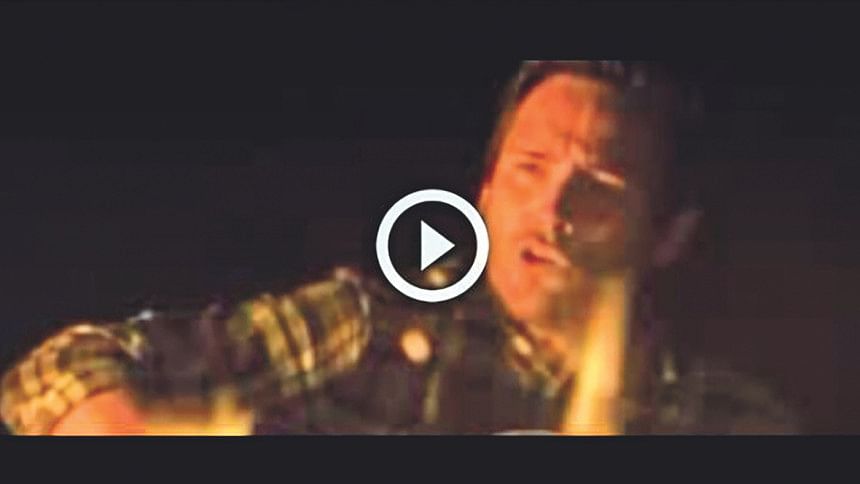 Adobe Premiere RUSH 
Known as Premiere Rush now, Adobe's mobile video editor is free on Android. Adobe's been in the video editing game for quite some time now and Premiere Rush is just a slimmed down version of the desktop version. However, unlike the other apps on this list, this editor offers most extensive use-case tools all in the palm of your hands. This gives you a lot more options and settings to work with.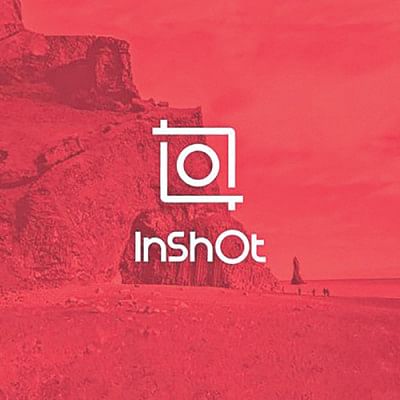 InShot
InShot's plethora of on-board assets such as filters, sound effects, etc. make it a good choice for getting into a unique style of videos and content for your social media feed. Similar to Quik, InShot is geared towards those who are looking for an easy fix. You can also make cool looking slideshows with the app from pictures in your camera roll.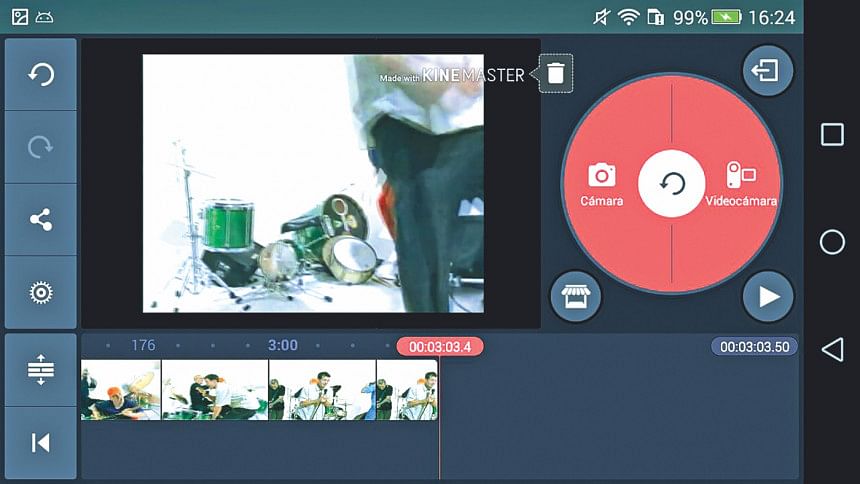 Kinemaster 
Between this and Premiere Rush, Kinemaster has the more manageable learning curve. While the home screen may look nerve wracking at first, once you get the hang of it, there's no looking back. It has the same tools that you'd find on Premiere Rush and while it's free to use, there is a subscription model in place so you'd have to pay in order to avail some features. Most of the main features are however available.