SanDisk's Insane 200GB MicroSD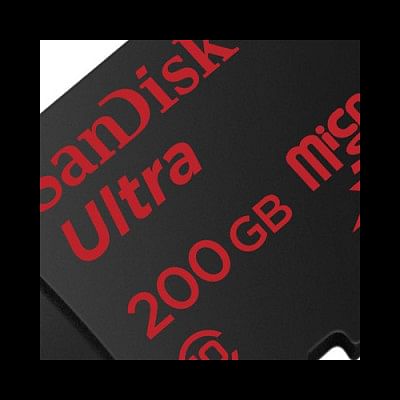 With SanDisk's colossal 200GB microSD card, you don't have to stop shooting, saving or sharing, although it will cost you as much as a decent mid-range Android handset when purchased off-contract!
Unveiled back in March at MWC in Barcelona, the durable microSDXC UHS-I card can hold up to 20 hours of Full HD video before you even have to think about moving anything to your PC, reports Yahoo Tech.
With premium card-to-PC transfer speeds, you can transfer up to 1200 photos a minute with premium transfer speed of up to 90MB/s.
Built to perform in extreme conditions, SanDisk Ultra microSDXC cards are water, temperature, shock, X-ray and magnet proof.
The microSD card is ideal for premium Android-based smartphones and tablets.
The 200GB Premium Edition is rated Class 10 for Full HD video recording performance and comes with a SD adapter and a ten-year limited warranty.