The problems and potentials of Stadia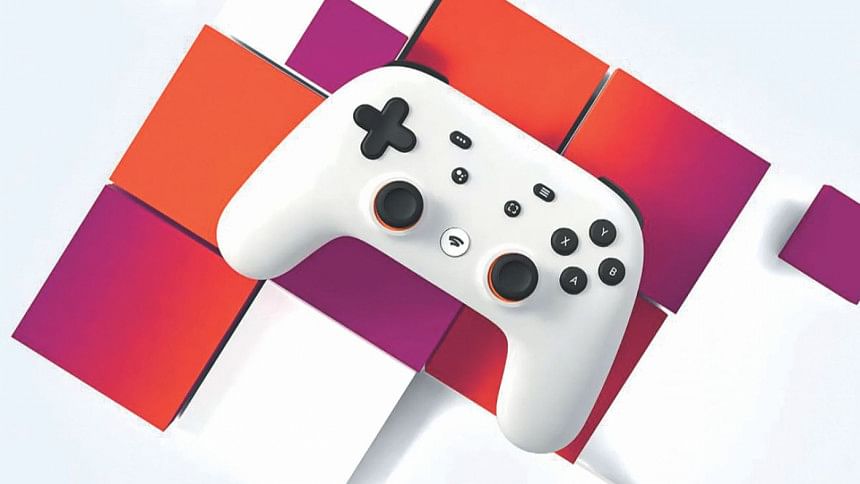 Google has finally revealed more information for the upcoming Stadia platform. Although it won't be available for purchase in Bangladesh when it launches worldwide in November 2019; the new round of pricing and connection speed information gives us an idea on whether or not Stadia will be worth it when it does launch.
For starters, you'd need a stable 10 Mbps connection to play the games at 720p and 60 fps. Stadia's initial "Founder's Edition" will start at $130 for a hardware kit including a controller and a Chromecast Ultra and three months of premium access, with a monthly rate of $10 afterwards.
A total of 30 games will be available at launch, with notable titles, such as, Mortal Kombat 11, Rise of the Tomb Raider, Doom Eternal, Assassin' Creed Odyssey, etc. While Stadia was touted as the "Netflix for gaming" by some, all the games mentioned above will have to be purchased separately and will be available on Stadia's digital market place.
The only game which will be available at launch and playable on a Stadia subscription basis is Destiny 2. Many other games will be added to the subscription model. Two Stadia exclusives will be available at launch as well, Gylt by Tequila Works and Get Packed by the studio Coatsink.
It's a shame that Stadia didn't go the full subscription route at the start, but in having its own market place, Google's been able to pique the interests of a lot of developers and publishers.
Google will also launch a free version of Stadia in 2020 but until then the promise of Stadia looks expensive, hollow and a risky investment for early adopters.
If Google can figure out a way to bring down the minimum requirements to 5 Mbps and launch it on other Android devices other than the Pixel, then we might have a game changer on our hands.