Concerns over Google's Stadia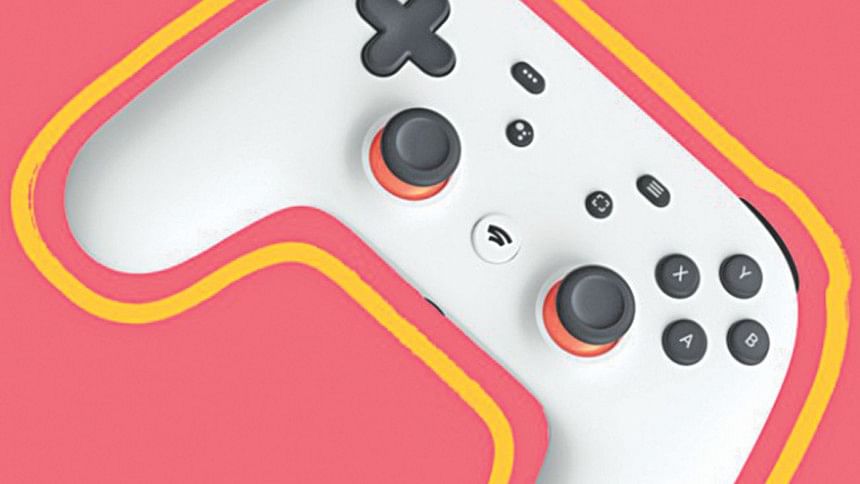 When it was announced that one would need a 25 Megabit connection to achieve lag-free 4K 60Fps gaming with the Stadia, the rest of the world (including Bangladesh) breathe a sigh of sadness. This led people to ask more questions further compounding on the initial concerns over Google's future cloud gaming service. And, so the concept which could ultimately change the landscape of gaming, has also left a lot of important things unanswered.
Firstly, this isn't the first time a major company's taken a crack at cloud gaming because that title goes to Nvidia's GeForce Now and PlayStation TV. But there were three big drawbacks – the necessity of a fast internet connection, the lack of games and the need for proprietary hardware.  Google, in their press briefing, touted the Stadia's server capabilities, showcasing how gamers wouldn't need any extra hardware and that they could stream their games from any device. And so the question then becomes whether or not publishers and developers are willing to back this idea. 
We know for sure that Google has Ubisoft's blessing, seeing how they showcased the Stadia with Assassin's Creed Odyssey. Id Software are also on board since Doom Eternal is slated to launch on the platform. But the list runs pretty dry after that. No major developer has commented about the prospects of the Stadia yet and with a TBA 2019 launch date, Google needs to make their argument compelling.
Google's main focus is to take away the hassle of hardware, for both developers and manufacturers – take gaming to the clouds supposedly. The key goal being the urgency to become a singular platform. The problem is that this has been tried before, and it didn't work out then either. The Panasonic 3DO wanted to achieve something similar, but in 1994 no major game developer or publisher except for EA was on board with the idea. The idea was to make one single hardware and that game-makers would make games for that one piece of hardware; Panasonic would keep the profits from hardware, developers would keep software sales and publishers would collect their profits from distribution. But at the time, Sega and Nintendo had their own hardware, their own exclusives and there was a console war they were tending to, till Sony showed up and changed the status quo entirely.
And the situation is somewhat similar still, with Xbox and Sony competing with each other on a hardware level, buying out small studios, having different studios make exclusive games for them. And while Google will eventually make some leeway and get a couple of developers on board, they need to make a compelling case for the Stadia and those would be exclusives.
And so, despite the number of games the Stadia brings onto their supercomputer server, people will just prefer the reliability of owning the game and loading it from their console, as opposed to relying on Google's server. Lag, latency and performance aside; Google has to work out how to convince developers first only then will customers follow.