UCB launches digital banking platform Upay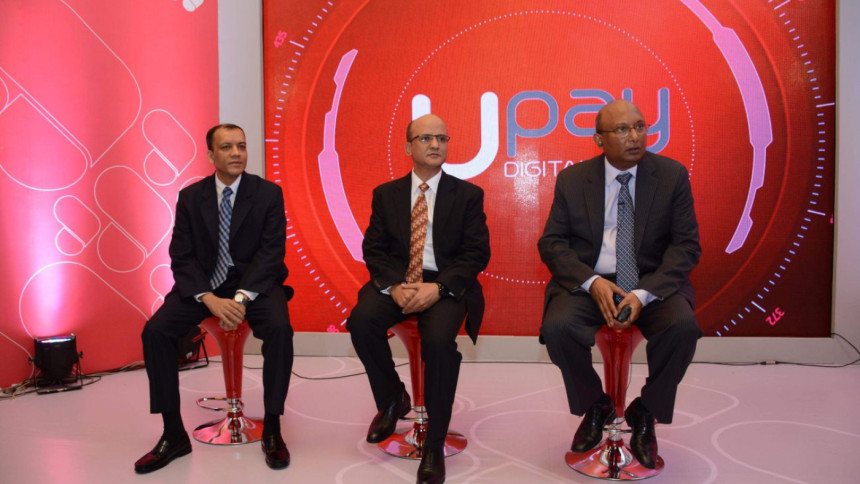 United Commercial Bank (UCB) yesterday launched a digital banking platform—Upay—for its clients.
AE Abdul Muhaimen, managing director of the bank, announced the launch of the payment platform at a programme at the Westin Dhaka hotel.
For the first time in the country Upay will use the advanced technologies like Blockchain and QR Code to ensure secure financial transactions, Muhaimen told reporters.
The platform will help the bank's retail and corporate clients access their accounts and perform all banking transactions, according to the bank.
Upay has introduced the service aiming to promote cashless and universal banking meaning anytime-anywhere payments using mobile phones in Bangladesh.
The platform will cater to all consumers, corporate and government payments like merchant shopping, bill payment, fund transfer, loan repayment, inward remittance, insurance premium, salary disbursement, and e-commerce.
Moreover, actions for purchase of digital cheque for gifts, redemption of voucher and reward points, balance inquiry, and mini statement can also be performed, said the bank. Senior officials of the bank were present at the programme. UCB is a first generation private bank established in 1983.