Trial run of Payra port starts today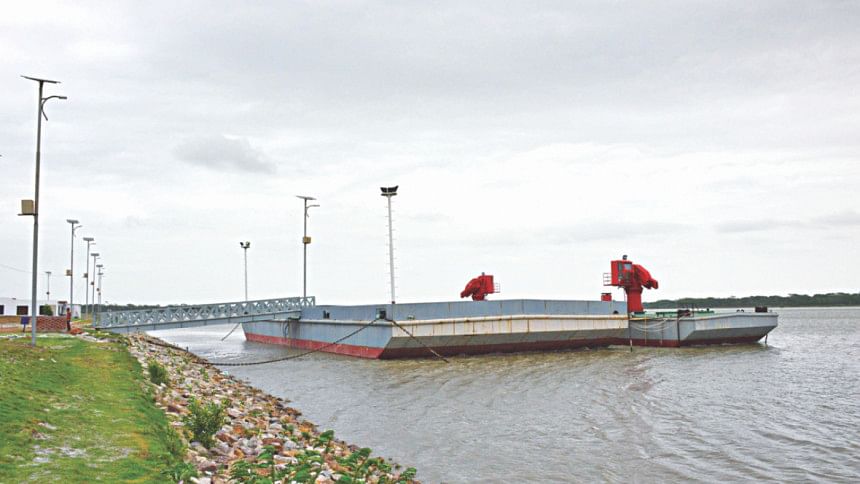 Bangladesh's third seaport at Payra in Patuakhali will begin its experimental operations today.
The seaport will receive its first ocean vessel MV Fortune Bird coming from China with 53,300 tonnes of crushed black stones for the Padma bridge project.
The stones imported by Jalal Uddin Traders of Sylhet will then be transported to the project's site through a lighter ship, said Captain Saidur Rahman, chairman of Payra Port Authority (PPA).
At least 60 percent of the imported stones would be sent to the Padma bridge site and the rest would be sold to other construction firms, said Md Jalal Uddin, proprietor of Jalal Uddin Traders.
Gulf Orient Seaways Ltd is the first shipping agent of the vessel. Gulf Orient and MST Logistics JV will do the work of stevedoring, survey, transportation and everything related to the delivery of the goods.
"The seaport project is being implemented fast at the directive of Prime Minister Sheikh Hasina," said SK Mahfuz Hamid, managing director of Gulf Orient.
The Payra seaport is being built on the west bank of Ramnabad channel in Kalapara upazila of Patuakhali.
The prime minister inaugurated the work of the seaport on November 19, 2013. Parliament enacted the Payra Port Authority Act soon after.
Md Rezaul Kabir, secretary of the PPA, said the port would be fully ready by 2018. Some offices, like the customs office, have primarily been set up so that the port can commence operations at least on a limited scale, he said.
In addition, Madia Group is expecting a shipment of more than 23,000 tonnes of stones from Malaysia through the port on August 9, insiders said.
Shipping Minister Shajahan Khan will formally open loading and unloading on August 13. "We already surveyed various naval routes and most routes were found to be 7 to 15 metres deep," PPA Chairman Rahman said.
"A little dredging would be needed at Chalitabunia under Rangabali upazila in Patuakhali, for the smooth movement of ships."
A meeting on the development of the seaport and other issues, including custom houses, construction of terminals, and acquisition of land, was held recently with the officials at the Prime Minister's Office, Rahman said.
After the completion of the Payra port, at least 205-metre-long ships can be anchored directly, while only 186-metre-long ships can be anchored at Chittagong port, officials said.