Towards Greener and Smarter Living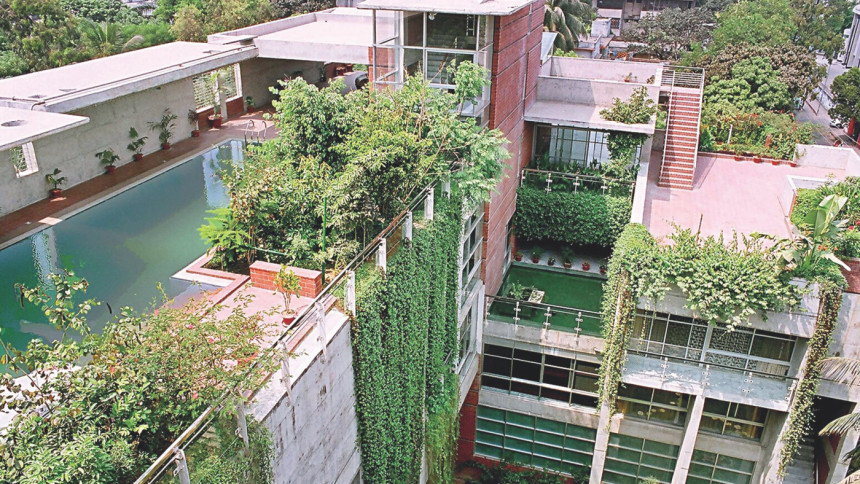 Gone are the days when Dhaka city dwellers were satisfied with plain apartments. Home-owners are now increasingly interested in innovative housing with greater facilities. Realtors in Dhaka city are lately thinking out of the box for new and improved designs, keeping aspects such as convenience, invention, and sustainability in mind.
To ensure better community living, Sheltech has developed apartments such as Sheltech Bithika in Mirpur, and Sheltech Renu-Kabir Tower near Gulshan that come with large community spaces which can fit over 200 people. These community spaces include large open green areas for children to play in, and gymnasiums, swimming pools and jogging tracks to promote active lifestyles.
When asked whether young homeowners really are interested in communal facilities, Maureen Nawer, 27, a service holder, shared, "Of course, young homeowners enjoy the added facilities of swimming pools, gymnasiums, and other communal amenities, but we would also like these features to be well-maintained to reap their optimal benefits."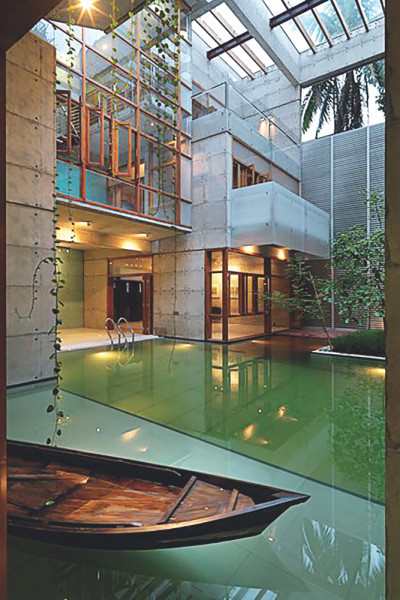 More and more consumers are now interested in the idea of smart homes. To cater to this demand, Anwar Landmark has been implementing Internet of Things (IoT) in their recent projects in Gulshan, Banani, and Dhanmondi. Hossain Khaled, Managing Director of Anwar Landmark, shared, "We are trying to integrate IoT in households and this will provide services of security, telecom and internet." Their current projects already include security systems, where you can switch lights on and off using mobile phones.
Bti has also been working on smart homes by implementing Artificial Intelligence (AI) in all their projects. The AI services will include automatic door openers that use face recognition, fingerprint scanning, or passcodes, automatic gate openers using car number plate readers, remote control for switching lights and AC on and off, alarm system for fire and gas using smartphones, and remote control CCTV monitoring. "We provide the basic version of this to all buildings, but consumers can choose 20 more add-ons," shared FR Khan, Managing Director, bti. They provide these services on three levels: Premium, Classic, and Standard depending on the area and size of the apartment. The size of Premium houses ranges between 2,400 to 7,000 sq. ft.; the size of Classic apartments is between 1,500 to 2,200 sq. ft. and the Standard apartments are 800 to 1,200 sq. ft.
When asked about the changing demands of modern-day customers of the real-estate market, Hossain Khaled mentioned that consumer demands are different in each sector. For more high-end consumers, luxury is important. However, for middle-income consumers, low-cost financing is crucial.
Regarding low-cost financing, Anika Hasan, 29, a service holder, opined that given the current state of the real-estate market, young people are not earning enough to own homes by themselves. "It is easier to rent a small home than own it. Owning a home takes more time," she added.
Renowned architect Md Rafiq Azam mentioned that consumers are now interested in more green and spacious areas. Therefore, he replaces solid boundary walls with glass walls, adds water bodies with floating decks, creates rooftop gardens, uses exposed concrete work and overall, tries to create a more social atmosphere in buildings. "All the scientific calculations are now more meticulous. I add features that go with the climate and also the personality of the homeowner, while maintaining the quality of the environment. For example, I am more interested now in how the sun moves. In the winter, I want sun whereas in the summer, I don't," he shared.
In an effort to create a greener city, RANCON Holdings Ltd has initiated green fencing in Bangladesh. Green fencing means lining the outside walls of its new building projects with green ferns. This helps with air quality, reduction of paint use, and also helps beautify the areas where these are implemented.
Anwar Landmark is focusing on maximum levels of greenery in all their projects. Bti has implemented water flow limiters, rainwater harvesting, solar panels, and also water detectors that detect high levels of water and send notifications to consumers to prevent flooding in their apartments.
Sheltech has been working on similar features. "We add in extra facilities such as UL-certified fire-rated glass in our commercial projects, disability access in at least one bathroom per apartment and sustainable features such as rainwater harvesting system in Bithika that can store up to a seven-month water supply," added Dr Saamiya Seraj, Director, Sheltech (Pvt.) Ltd.
Bti has also been working on using hollow concrete bricks for their internal partition walls instead of clay bricks which are not environment-friendly. The concrete walls bring down maintenance costs as well. In terms of affordability, bti has a R&D sustainable development division that works on innovative architecture within the limits of structural cost to ensure more affordable housing designs.
For the recreation of office workers, RANCON Holdings Ltd is creating an office-going club inside an office space including a swimming pool and café. They are constructing a 26-storied building in Gulshan which is the tallest commercial building in the area. They also have a fully automated residential project in Baridhara, with full remote control features. "RANGS understands the low-end, mid-end, high-end, and commercial properties," said Mashid Rahman, Divisional Director (Real Estate Division), RANCON Holdings Limited.
Shanta Holdings Ltd has kept in mind modern-day customers who are interested in modish interior design and soothing landscaping by creating stylish party rooms and professionally designed landscapes. "We've created a facility management module where clients can place any requests for repair or maintenance services, book amenities such as the party rooms, view their monthly bills, stay updated on general information for the complex, etc., online," said Saif Khondoker, Director, Shanta Holdings Ltd. Besides a gated community project called 'Shanta Utopia', near Mirpur DOHS, Shanta Holdings Ltd is developing the first 40-storied tower of Dhaka city called 'Shanta Pinnacle' in Tejgaon, which will change the city's skyline.
Regarding the change in customer demands and how it has affected realtors' decision-making, Md Rafiq Azam shared, "25 years ago, I was struggling to convince the realtors to leave some space and allow me to put trees there. Now, the realtors don't need to be convinced because they can sell the buildings at a higher price due to these beautiful features. Also, it gives me joy to know that buyers are finally interested in these things."