Skill development is a must to attain SDGs: analysts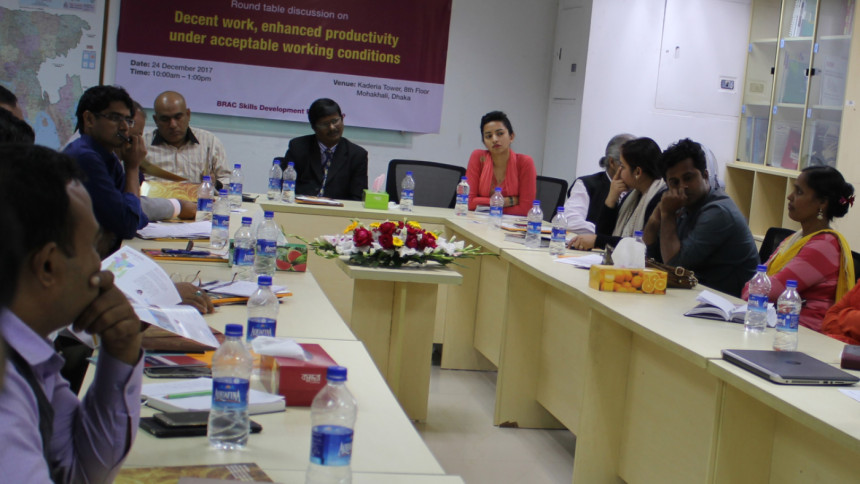 Although 2 million people enter Bangladesh labour market every year the number of skilled workers is much less than the required, posing a challenge for the country to attain the Sustainable Development Goals, said analysts.
They said workers' skill development is a must to counter the challenge. Besides, freedom of expression, fair wages, decent workplace, job safety and protection of basic rights of the workers are also imperative.
The analysts made the observations at a roundtable titled "Increasing productivity through decent work and favourable working condition" organised by Brac's Skill Development Programme in the capital on Sunday.
The government, recruiters and workers will have to sit together for the purpose of creating a favourable working condition, added the analysts.