A serial defaulter in BB
Punitive action being taken, says an official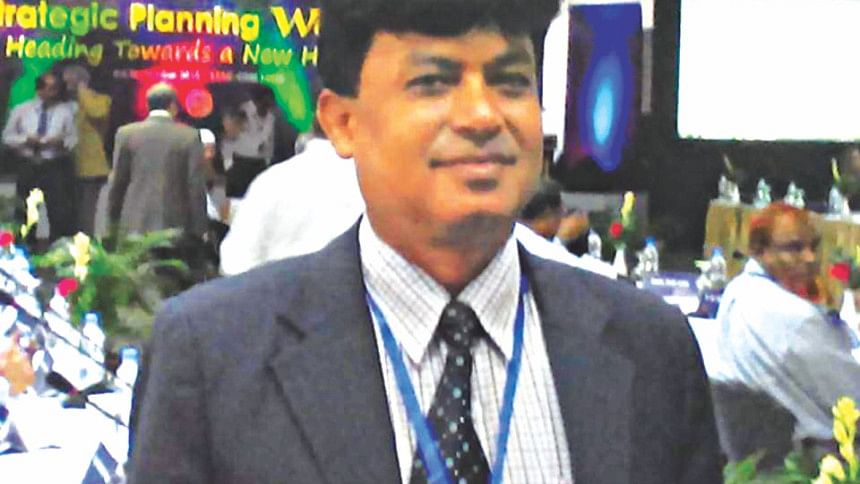 At a time when the Bangladesh Bank is struggling to tackle the rising bad loans in the banking sector, it found out that one of its senior officials is a loan defaulter of 11 banks.
Provash Chandra Mallick, a general manger of the central bank, has defaulted on loans from 11 banks in a stunning case of misuse of position of power over a three-year period.
He took out loans amounting to Tk 82.43 lakh from 15 banks, Tk 53.39 lakh of which has already become classified, according to central bank data.
Not only that, he borrowed money, amounting to about Tk 1 crore, from several of his colleagues on an informal arrangement and never paid them back, said a BB official who preferred to remain anonymous due to the sensitivity of the matter in hand. 
The incident has tarnished the image of many central bank officials who work with integrity to regulate the banking sector such that depositors' interests are safeguarded.
"It's a shameful incident," said another central bank official.
The 11 banks that Mallick still owes money to are: NRB Commercial, United Commercial, National, Pubali, Mutual Trust, Prime, City, Meghna, Premier, Southeast and Mercantile.
Mallick, who is now posted at the Bogra office, took the majority of the loans by way of credit cards and small personal loans, leveraging his familiarity with bank officials.
As per rules, BB officials have to take prior permission from their higher-ups to take any loan from banks.
"But Mallick took no such permission," the central bank official said.
The BB's human resource policy does not specify whether defaulters can continue with their jobs.
"We will take action against Mallick through the administrative way," said Subhankar Saha, spokesperson and executive director of the BB.
Mallick could not be reached on his mobile despite repeated attempts. He did not even respond to text messages sent to his number yesterday.
He joined the central bank in 1988 as an assistant director and progressed through the ranks over the years.