Rein in savings certificate sales
CPD analyses the state of the economy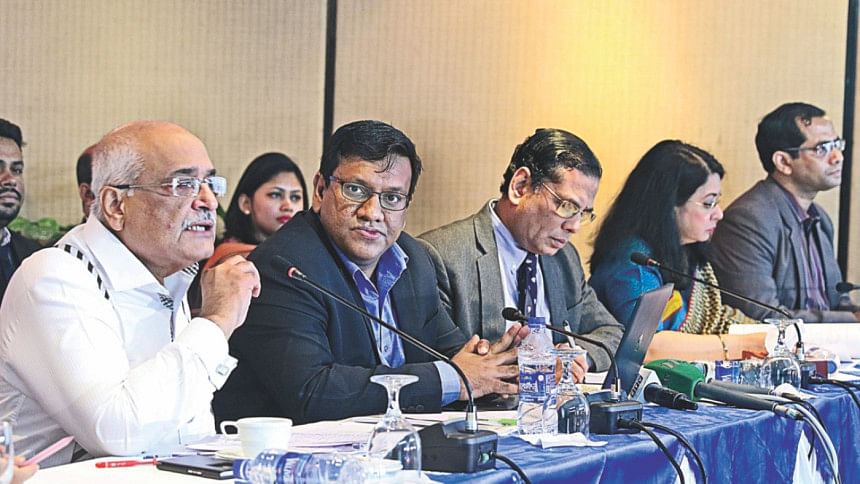 The Centre for Policy Dialogue yesterday said the government should adjust the interest rates on national savings certificates in line with those on bank deposits to bring down the debt servicing liabilities.
The government should also set a limit on the amount of investments in savings instruments.
The think-tank made the appeal citing the government's high dependence on domestic sources, including savings instruments, to finance the budget deficit.
The sales of savings instruments by the National Savings Directorate are increasing because of the wider difference in interest rates between those of bank deposits and NSD certificates.
"The rate of NSDs should be adjusted," said CPD's Distinguished Fellow Debapriya Bhattacharya at the press briefing organised to release its report on the state of the economy in fiscal 2016-17, at Brac Centre Inn in Dhaka.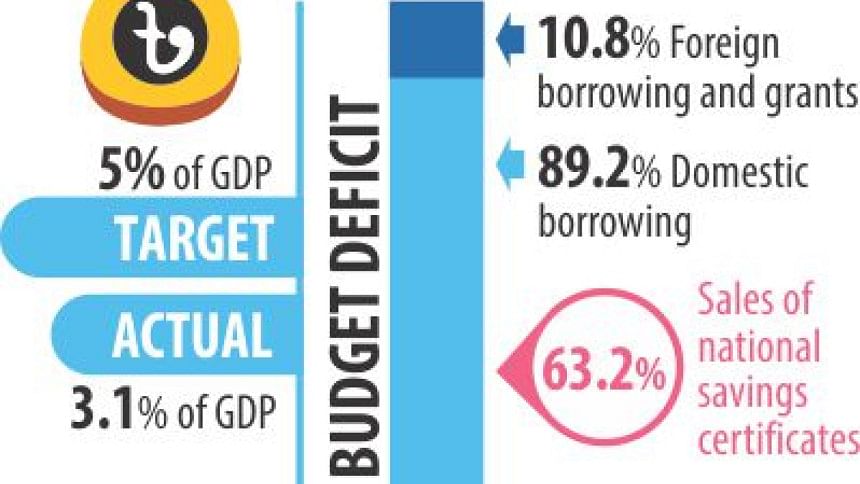 During the July-November period of fiscal 2016-17, the net sales of savings tools stood at Tk 20,319.54 crore, up 79.4 percent year-on-year, according to data from the Bangladesh Bank.
The five-month NSD sales figure was higher than the government's annual borrowing target of Tk 19,610 crore from savings certificates. Currently, the interest rate of savings instruments with five-year tenure is 11.28 percent and three-year tenure 11.04 percent.
In both the cases, the interest rates are 5-6 percentage points higher than those offered by commercial banks on term deposits. The CPD said buoyant sales of high interest rate-bearing national savings certificates will once again be the key feature of domestic financing in fiscal 2016-17.
"The high rise of government borrowing through NSD sales has become a concern from the perspective of debt servicing liability. A wider difference between interest rates of bank deposits and NSD certificates has influenced the savers to opt for latter instrument," said CPD.
Bhattacharya, citing the investment ceiling for savings instruments, said an electronic system should be introduced to bring the sales of NSD instruments under surveillance so that a person cannot buy savings certificates under various names and through various means.
"And it must be linked with the income tax of the person. It will improve the government's revenue collection and expenditure to some extent," he said, while also suggesting the adjustment of the exchange rate of taka against a basket of currencies.
Analysts on various occasions had earlier said savings tools were meant for middle-class and lower middle-class pensioners but relatively richer ones were getting the most benefits.
Presently, an individual can invest up to Tk 30 lakh in five-year term certificates and three-month profit-bearing certificates.
A woman can purchase up to Tk 45 lakh in savings instruments under Paribar Sanchayapatra (family savings certificates), and the relatively rich take advantage of this facility by investing big sums in them.