United Hospital observes Int'l Nurses Day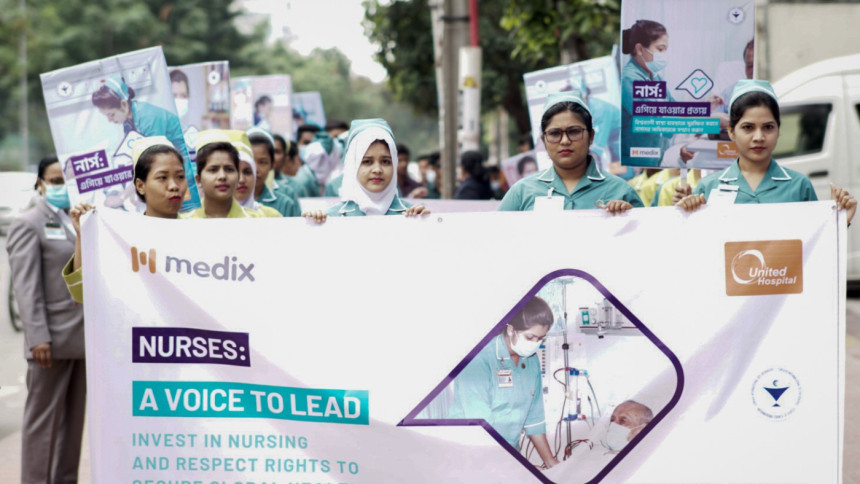 United Hospital Ltd recently observed International Nurses Day at Medix Dhanmondi Centre, its concern, said a press release.
On the occasion, Mohammad Faizur Rahman, managing director of United Hospital and chief executive officer of United Healthcare Services Ltd, thanked all the nurses for being an indispensable component of the health system. 
Masud Ahmed, general manager, communication and business development, expressed her conviction to this year's slogan "Nurses: A Voice to Lead – Invest in nursing and respect rights to secure global health". Abdul Jalil, head of operations, delivered the welcome address.
In her speech, Chief Nursing Officer Bidisha Basu urged the nurses to be more dedicated in duty. United Hospital Medical Service Director Dr Mahbub Uddin Ahmed, senior consultants, officials and nurses also spoke.
They brought out a procession from Medix Dhanmondi Centre, 72 Saat Masjid Road.
To commemorate the birthday of Florence Nightingale, International Nurses Day is observed across the world on May 12.