RVL gets certifying authority license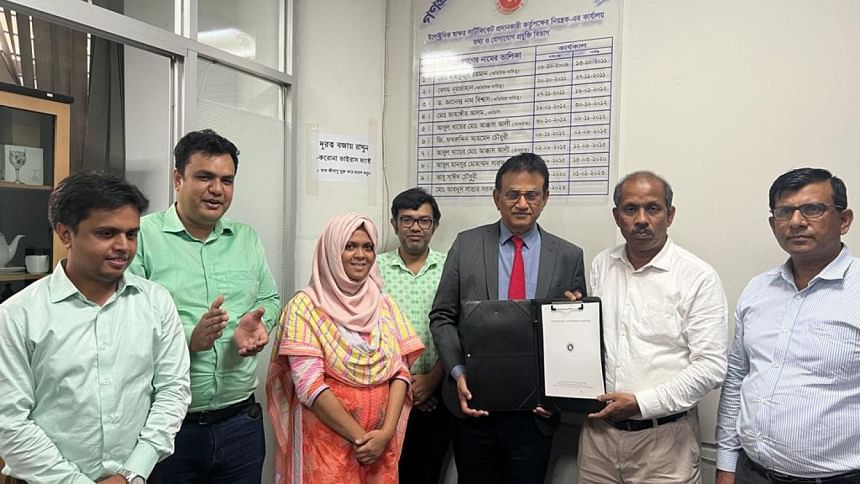 Relief Validation Ltd (RVL), a subsidiary of domestic multinational company Dipon Group, has been awarded licensed as a Certifying Authority (CA).
On behalf of the Controller of Certifying Authority (CCA), Controller of Certifying Authority, Md Sattar Sarkar handed over the license to the Chairman of Relief Validation Ltd, former Law Secretary Mohammad Shahidul Haque.
Through this, Relief Validation Ltd can play a leading role in building a smart Bangladesh, the organisation said in a release.
Being licensed by the Controller of Certifying Authority (CCA) under the ICT Department, Relief Validation Ltd will be able to issue e-signatures for their customers which the customer can use the digital of any electronic documents.
E-signatures provided on electronic certificates and documents shall serve the same purpose of authentication and verification of their correctness as signatures on paper in indelible ink.
As a result, government officials will no longer need to seal and sign. The important officials can easily view the file from any location through smart phone and settle it by giving e-signature.
Earlier, the Evidence Act was amended to include the provision of e-signature.
The employees of CCA and RVL said that the speed of work in banks, educational institutions, embassies, legal arenas will increase due to their services.
The authenticity of various certificates and documents will increase, forgery will decrease.
RVL is a subsidiary of the Bangladeshi multinational company Dipon Group.
Earlier, five organizations including Bangladesh Computer Council, Bangladesh Bank were given license as Certifying Authority.