New Executive committee of DSSA announced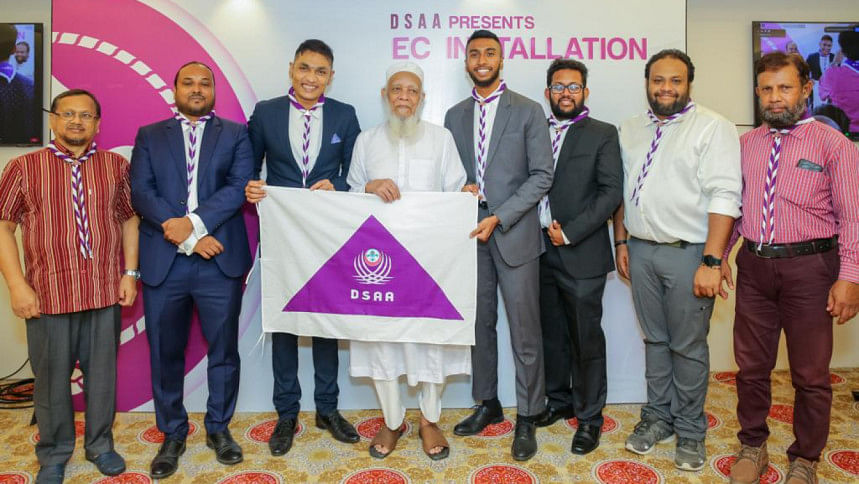 The newly elected Executive Committee of the Dhanmondi Govt Boys High School Scout Alumni Association (DESA) has been constituted. Sarojit Baral has been elected as the president of the executive council, and Panth Rahman has assumed the role of general secretary. The other members of the committee are Vice Presidents Masuk Ahmed and Asif Al Mamun, and Treasurer Md. Nasif Al Noor.
On June 2nd, at a renowned hotel in Banani, the responsibility was handed over to the new executive committee. Sixty Scout Alumni from the batches of 1967 to 2022 participated in the event and were welcomed with Deser's scarf.
Farida Yasmin, the Headmistress of Govt Boys High School, Dhanmondi, was the chief guest of the event. Additionally, faculty members Maulana Mohammad Abdul Karim, Daudur Rahman Jewel, and Mohammad Rafiqul Islam, who served as group scout leaders at different times, were also present as officials.