Toyota posts record full-year net profit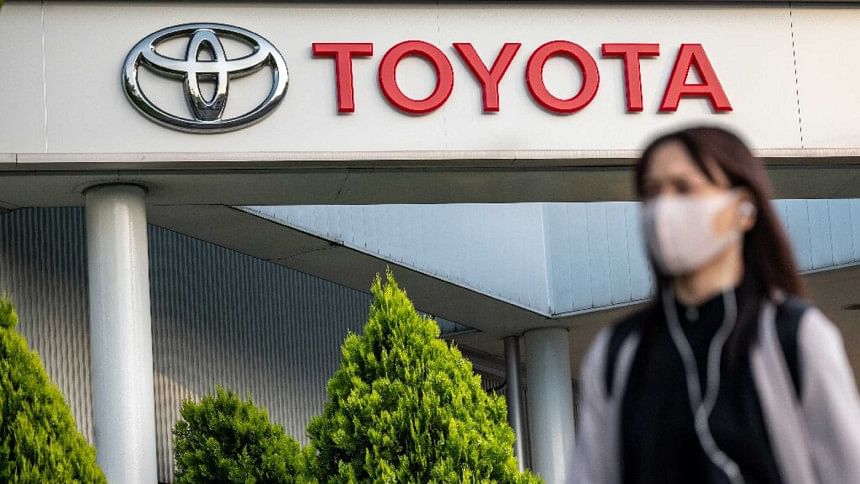 Toyota on Wednesday posted a record full-year net profit helped by strong sales and a cheaper yen, but issued cautious forecasts as the pandemic and war in Ukraine disrupt supply chains.
The Japanese auto giant, which kept its crown as the world's top-selling carmaker in 2021, reported a net profit of 2.85 trillion yen ($22 billion), up 26.9 percent from the previous year.
But for the current year to March 2023, it said it expects to post an annual net profit of 2.26 trillion yen ($17.3 billion), citing ongoing uncertainties.
Toyota said its robust results were due in part to beneficial foreign exchange rates, with a cheaper yen helping inflate profits from sales abroad.
It also cited cost reduction efforts and stronger sales helped by marketing efforts.
In the year to March 2022, operating profit surged 36.3 percent year-on-year to three trillion yen, as sales increased 15.3 percent to 31.4 trillion yen -- also a record.
Toyota's strong sales came despite the firm being forced to repeatedly adjust production targets because of supply chain issues ranging from the semiconductor shortage to pandemic-linked factory closures.