StanChart wins Best CSR Bank accolade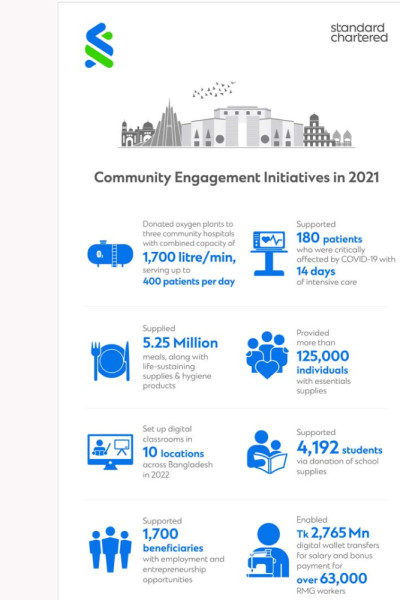 Standard Chartered Bangladesh recently won the "Best CSR Bank" in Bangladesh award given by International Finance for innovative community engagement initiatives.
International Finance, a premium business and finance magazine published by UK-based International Finance Publication Ltd, recognised the bank's commitment to empowering all members of the community and for enabling both long-term and sustainable progress, growth, and recovery for the award.
During the Covid-19 pandemic, the bank has facilitated lasting economic and social recovery while addressing the pressing need to save lives, a press release said.
"The employment and entrepreneurship opportunities launched by Standard Chartered Bangladesh are geared to future-fit individuals facing an evolving work environment. Digital pathways are built into our education initiatives, and our partner community hospitals are setting the standard for community healthcare," said Naser Ezaz Bijoy, chief executive officer of Standard Chartered Bangladesh.
The jury of International Finance made all the selections, wherein they assess candidates based on category-specific criteria.
The International Finance Awards recognise and celebrate leadership, innovation, agility, and the ability to foster connections and perform in both the local and international sphere.