Sonali Aansh Industries posted 36% jump in profit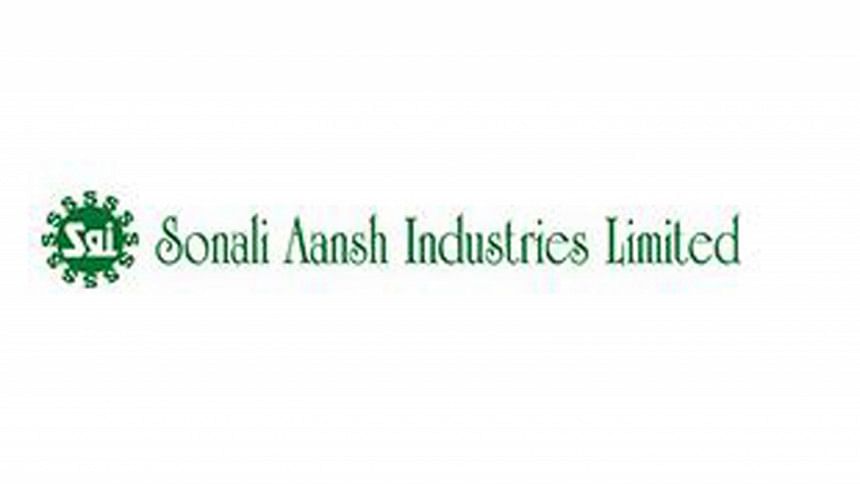 Sonali Aansh Industries Limited posted a 36 per cent jump in profit to Tk 61.29 lakh in the second quarter of the current financial year.    
The jute products manufacturer made Tk 45.02 lakh in profit in the same quarter a year earlier. 
Thus, Sonali Aansh Industries reported earnings per share of Tk 1.13 in October-December of 2022-23, which was Tk 0.83 in the identical quarter a year earlier, according to the un-audited financial statements.
The EPS increased due to a rise in the sales price, said the company in a filing on the Dhaka Stock Exchange.
The company's profit surged to Tk 1.10 crore in July-December of 2022-23, against Tk 68.88 lakh in the same half of 2021-22, a rise of 60 per cent year-on-year.
So, the EPS rose to Tk 2.03 in the first half of FY23 from Tk 1.27 in the same half of FY22.
The net operating cash flow per share surged to Tk 53.37 in July-December of FY23 from Tk 7.90 a year earlier, owing to an increase in cash receipts from customers.
The net asset value per share was Tk 230.61 on December 31 and Tk 228.58 on June 30.
Shares of Sonali Aansh were down 1 per cent on the DSE yesterday.