RN Spinning strives for a comeback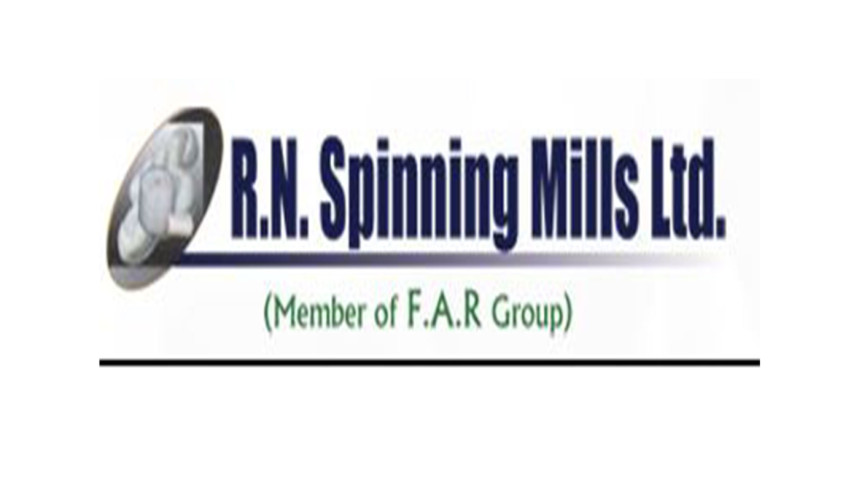 RN Spinning Mills has decided to lease land from its own concern, Samin Foods, to re-establish a production unit that has remained shut since 2019, when a fire destroyed the premises at the Cumilla Export Processing Zone.
The company informed yesterday that its board and other levels of management have selected a location in Bhabanipur of Gazipur to this end.
The company's board has already come to an agreement to lease the land from Samin Foods and decided to begin construction immediately upon completing the required formalities.
The total amount of land to be leased under the agreement is 384.32 decimals, or 1.67 lakh square feet.
RN Spinning will have to pay a monthly rent of Tk 5 lakh, excluding value-added tax, for the location.
At the new premises, the company would set up a cotton spinning factory with a targeted capacity of 40,800 spindles.
The estimated project cost of civil and other construction work is around Tk 60 crore while the plant machinery and equipment costs would be around Tk 160 crore.
After disclosing this information on the Dhaka Stock Exchange (DSE) website, RN Spinning's share price rose 1.52 per cent to Tk 6.70.
Earlier at the start of the month, it announced that it would merge with its non-listed sister concern, Samin Foods.
The decision was taken as a part of its efforts to resume production, according to the company.
RN Spinning incurred a loss of Tk 607 crore in the 2018-19 financial year due to the fire incident. The company's cumulative loss currently stands at Tk 446 crore, DSE data showed.
In the first half of the ongoing financial year (July 21 to December 21), it incurred lower losses. The company's earnings per share was Tk 0.06 in the negative for the past six months while it was Tk 0.12 in the negative in the same period the previous year.