Prime Bank launches 'Diversity & Inclusion' team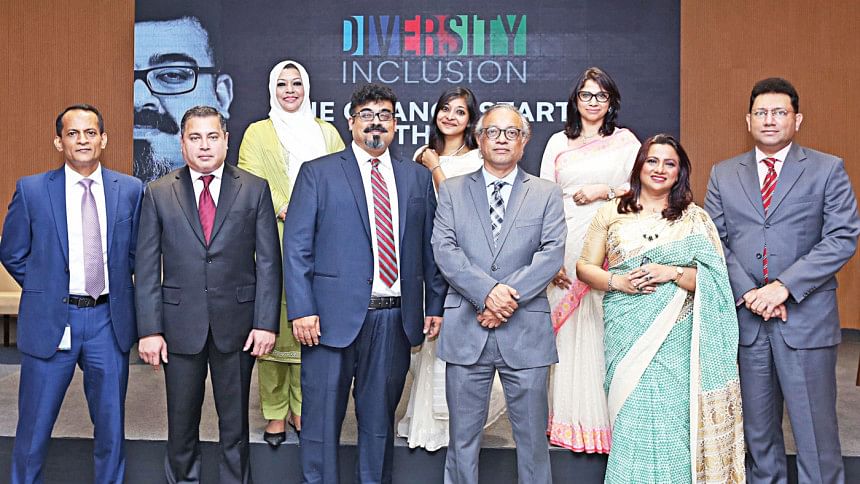 Prime Bank yesterday launched a "Diversity & Inclusion" team in a bid to create a more diverse and inclusive workplace.
The inauguration ceremony at Prime Tower, located at Nikunja-2, featured a panel discussion introducing the new "Diversity and Inclusion" team to employees, said a press release.
Hassan O Rashid, managing director and CEO of the bank, Faisal Rahman, additional managing director, and Mahbuba Ashraf, executive vice-president and head of diversity & inclusion, along with other officials participated in the session as panelists.
"We are fully focused on moving forward with a progressive mindset that will entail all necessary measures and actions required for the growth and development of the organisation," said Rashid.
The bank also unveiled its diversity and inclusion policy guidelines for all employees, further solidifying their commitment to fostering a diverse and inclusive work environment.
The Diversity and Inclusion team will consist of a 5-member core team, with Mahbuba Ashraf as Executive Vice President and Head of Diversity & Inclusion. During the program she mentioned that Prime Bank has already made great strides in hiring female talent, surpassing industry with 24% female representation whereas overall female representation at Bangladesh stands at 16%. She also said that the goal is to create an inclusive workplace culture regardless of age, religion, race, or gender.