Prime Bank inks MoU with BASIS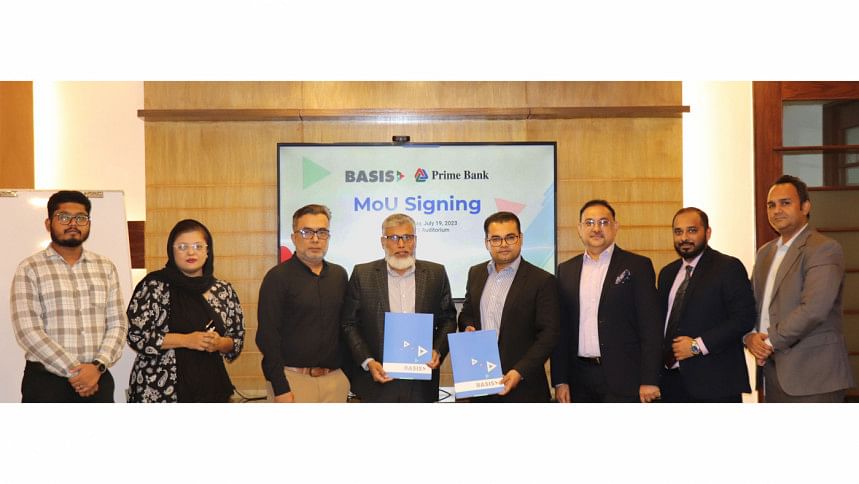 Prime Bank recently signed a memorandum of understanding (MoU) with the Bangladesh Association of Software and Information Services (BASIS) on export retention quota account.
Mohammad Habibur Rahman Chowdhury, deputy managing director and chief financial officer of the bank, and Hashim Ahmed, secretary of BASIS, inked the MoU at the latter's office in Dhaka, said a press release.
Under the agreement, members can park payments, received through inward remittance, in USD account and BDT account simultaneously.
Additionally, subject to regulatory requirements and bank policy, a member may move USD funds from their USD ERQ accounts to foreign accounts for legitimate business purposes.
Among others, Md Shajalal, chairman of BASIS standing committee on member services and welfare, Chowdhury Fatima Rokon Tuli, head of services, and Syed Faisal Omar, senior executive vice-president and head of financial institutions of the bank, were present.