Remittance: No need to submit papers to get incentive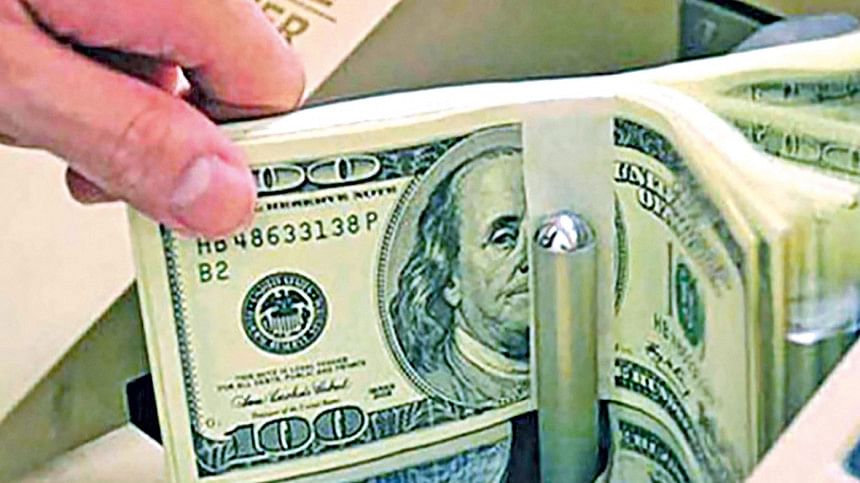 Bangladesh Bank yesterday relaxed the rules related to a 2.5 per cent cash bonus offered as an incentive to remitters if they send money home through official channels.
It said non-resident Bangladeshis (NRBs) and migrant workers would not be required to present documents when sending $5,000 or Tk 5,00,000 and above as remittance in order to qualify for the government incentive.
The move comes at a time when the inflow of remittance has been on the decline as the taka is losing its value against the US dollar amidst a rise in import bills.
A central bank official said the BB eased the rules based on the finance ministry's recommendation in an attempt to attract NRBs to send more remittances.
A major strength of Bangladesh's economy, remittance declined 16 per cent year-on-year to $17.30 billion in the July-April period of the current fiscal year, showed the BB data.
"Definitely, it is a good move and it has come at the right time," said Mohammed Monirul Moula, managing director and CEO of Islami Bank Bangladesh, the biggest remittance collector.
He said migrant workers were sending remittances but those who send home large amounts sometimes do not show interest in submitting relevant documents.
"We need foreign currency. This step will play a good role in bringing in remittances," he said.
The government has been providing the incentive since July 1, 2019 to get the NRBs and migrant workers into sending money home from abroad through formal channels.
It hiked the rate to 2.5 per cent from 2 per cent in January this year in the face of falling inflows following the reopening of economies and the lifting of pandemic restrictions.
The government initially imposed rules, one of which was that remitters would have to submit relevant papers.
In November 2019, it said remitters sending home more than Tk 150,000 worth of foreign currency would have to submit relevant documents within 15 days to the respective bank.
Later it tightened the condition saying those sending home $5,000 or Tk 5,00,000 and above as remittance would need to submit relevant documents.
Now recipients of remittance sent by the NRBs and migrant workers will not have to submit any document to avail the incentive for any amount of money. They will get the incentive when receiving remittance, said the Bangladesh Bank official.