NCC Bank brings reloadable Visa prepaid card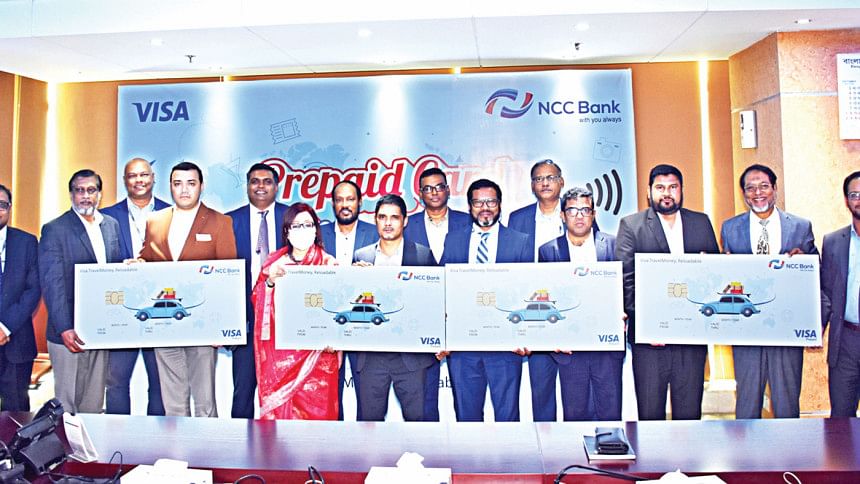 NCC Bank launched a reloadable Visa consumer prepaid card on Tuesday.
Md Abul Bashar, chairman of the bank, Sohela Hossain, vice-chairman, and Mohammad Mamdudur Rashid, managing director and CEO, launched the prepaid card at the bank's head office in Dhaka, said a press release.
"This is a dual currency card promoting financial inclusivity and advancing the vision of fostering a cashless economy in Bangladesh," said Bashar.
"The card offers a comprehensive financial solution to help the cardholders manage their money more efficiently," said Rashid.
Soumya Basu, country manager for Bangladesh, Nepal and Bhutan at Visa, and M Shamsul Arefin, additional managing director, along with other senior team members of the bank and high officials of Visa and IT Consultants Ltd were present.