Brac Bank, Brac University sign deal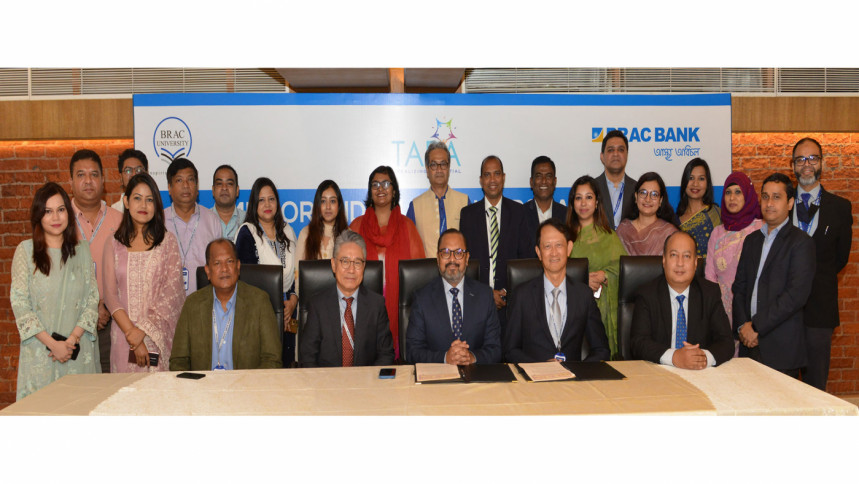 Brac Bank recently signed an agreement with Brac University to launch a comprehensive "Entrepreneur Accelerator Programme" aimed at helping aspiring women entrepreneurs become successful in business.
Syed Abdul Momen, deputy managing director of Brac Bank, and Prof Vincent Chang, vice-chancellor of Brac University, inked the deal at the former's head office in Dhaka, a press release said.
"With this accelerator programme, we aim to help SMEs and women entrepreneurs grow by up-scaling their businesses. …We have plans to scale up this initiative and reach out to far-flung areas of the country," said Momen.
"We think this collaboration will benefit the up-and-coming entrepreneurs to shine in business. We have prepared a comprehensive module that will provide necessary skill sets required to run business in today's world," said Chang.
Prof Sang H Lee, dean of Brac Business School at the university, and Mahiul Islam, head of retail banking at the bank, were present.