Bank Asia to provide loans to exporters using BB fund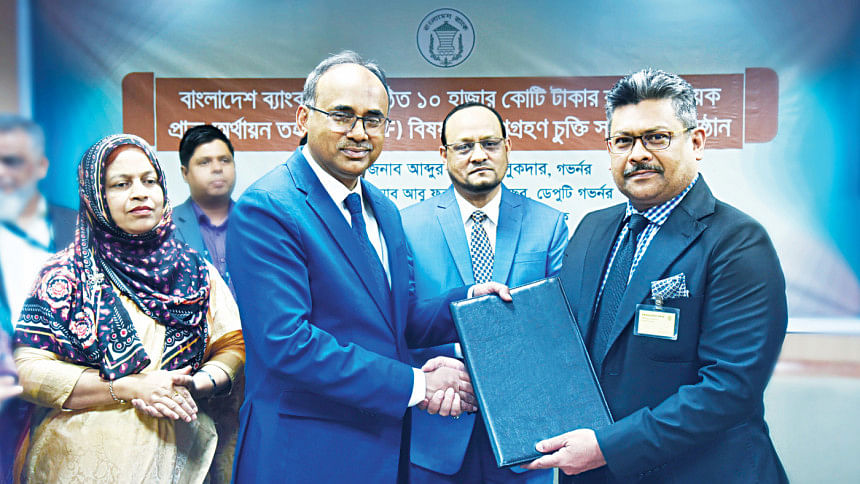 Bank Asia signed an agreement with Bangladesh Bank recently to disburse loans among exporters from a newly formed Tk 10,000 crore Export Facilitation Pre-finance Fund of the central bank. 
Exporters will be able to avail the loans in local currency against the purchase or import of raw materials at an interest rate of 4 per cent. The tenure will be of a maximum of 180 days. Bangladesh Bank formed the fund on January 1 to help exporters continue developing and expanding their industries.
Adil Chowdhury, president and managing director of Bank Asia, and Maksuda Begum, director of the Banking Regulation and Policy Department of Bangladesh Bank, signed the agreement at the latter's headquarters in Dhaka on January 30.
Abdur Rouf Talukder, governor of Bangladesh Bank, Abu Farah Md Nasser, deputy governor, and Nurun Nahar, executive director, were present, said a press release.