Banglalink subscribes to The Daily Star for interns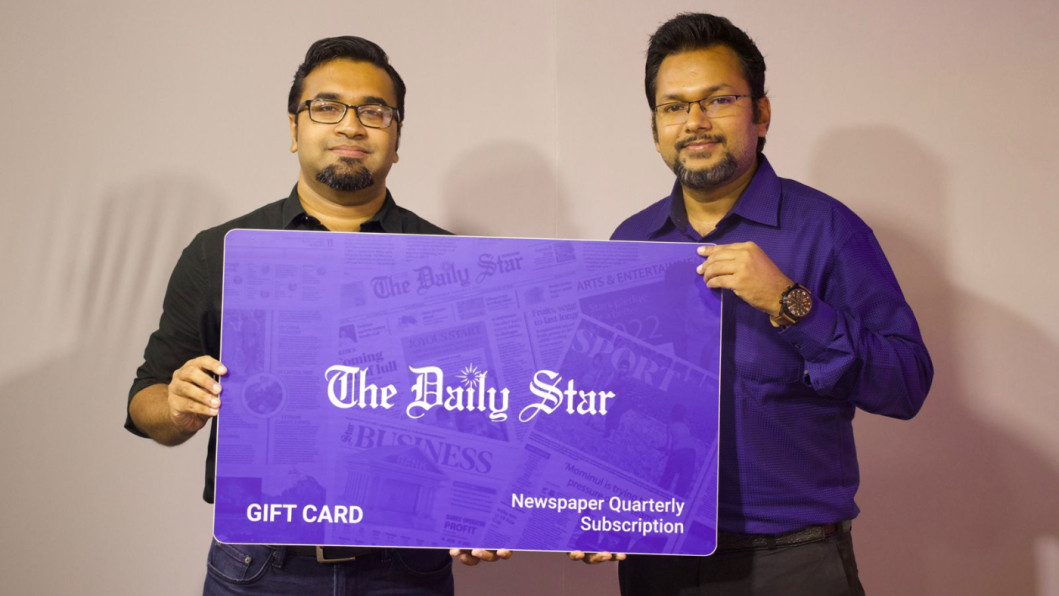 Banglalink recently partnered with The Daily Star to distribute "The Daily Star Newspaper Gift Cards" among interns of the telecommunication service provider. 
Bearing the motto "Sharing Wisdom", The Daily Star subscription gift card is a new initiative of the newspaper for celebrating festive occasions.
Subscription of this newspaper can be availed for free redeeming the gift card. Corporate organisations can also collect this gift card.
The gift card can be purchased at The Daily Star's circulation hotline: 01711623906.
Shuvashish Roy, head of business at The Daily Star, and Ankit Sureka, head of corporate communications and sustainability of Banglalink, were present at an event in Dhaka marking the partnership's launching, said a press release.
"This initiative would help the interns broaden their outlook and let them enrich their knowledge," said Sureka.