47 get Walton's branding award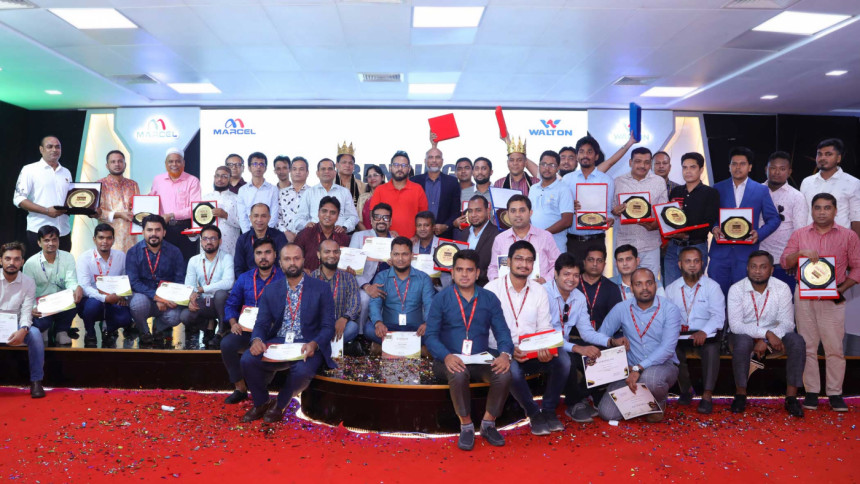 Walton, an electric and electronic products manufacturer of Bangladesh, honored its 47 distributors, various employees and enterprises with the Branding Heroes Award for their outstanding contribution in raising sales growth through root-level creative branding under its digital campaigns.
Golam Murshed, managing director of Walton Hi-Tech Industries PLC, handed over crests and certificates to the awardees at the company's corporate office in Dhaka on Wednesday, a press release said. Murshed tipped the awardees as "extraordinary soldiers", stating that great achievement comes from teamwork and strong willpower.
"We can achieve success with hard work in a united way. We need to change ourselves first to bring a collective change in the society," he said.
Nazrul Islam Sarker, Amdadul Haque Sarker, Eva Rezwana Nilu and Humayun Kabir, deputy managing directors of the company, Mohammad Rayhan, chief executive officer of Walton Plaza Trade, SM Zahid Hasan, Firoj Alam, Tanvir Rahman, Ariful Ambia, Shakhawat Hossen and Amin Khan, senior executive directors, and Shahiduzzaman Rana, executive director, were present.