'Weak institutions would pose challenge to attain SDGs'
Economists say at CPD- Cornell University event marking 50 years of Bangladesh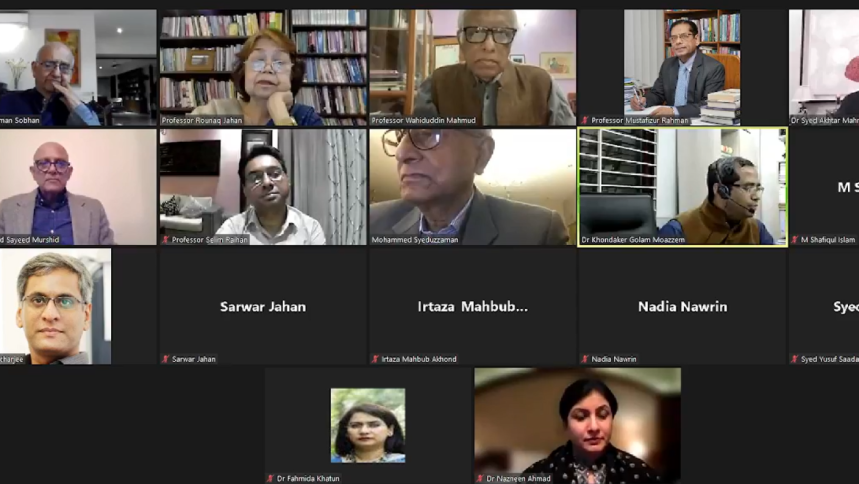 Weak institutions would pose a challenge to attain the country's development goals despite its impressive economic growth in the last few decades, economists said today.
There are concerns that the weak institutional capacity of the country may work as a binding constraint as the country eyes to meet the stiff targets of the SDGs by 2030, aspires to become an upper-middle-income country by 2031, and visions to become a developed country by 2041, said Selim Raihan, executive director of the South Asian Network for Economic Model.
He said the improvements in economic and social outcomes have not been accompanied by institutional development, and Bangladesh's institutions remain weak, some rankings amongst the lowest in the world.
He was speaking at a panel of a conference organised by the Centre for Policy Dialogue (CPD) and the South Asia Program, Cornell University, to mark 50 years of Bangladesh.
"Bangladesh needs to take advantage of its status as LDCs over the next five years, strive to secure a new set of international support measures as a graduating LDC and, most critically important, must take adequate preparation towards sustainable graduation undertaking the needed homework to make graduation sustainable and attain the targets articulated in the Vision 2041 document," said Mustafizur Rahman, distinguished fellow of the CPD.
He said Bangladesh needs to make a perception transition and start to think of itself as a (non-LDC) middle-income developing country.
Prof Wahiduddin Mahmud, chairman of Economic Research Group (ERG), chaired the panel while Syed Akhter Mahmood, former lead private sector specialist of World Bank, also spoke.