Two-day investment summit begins tomorrow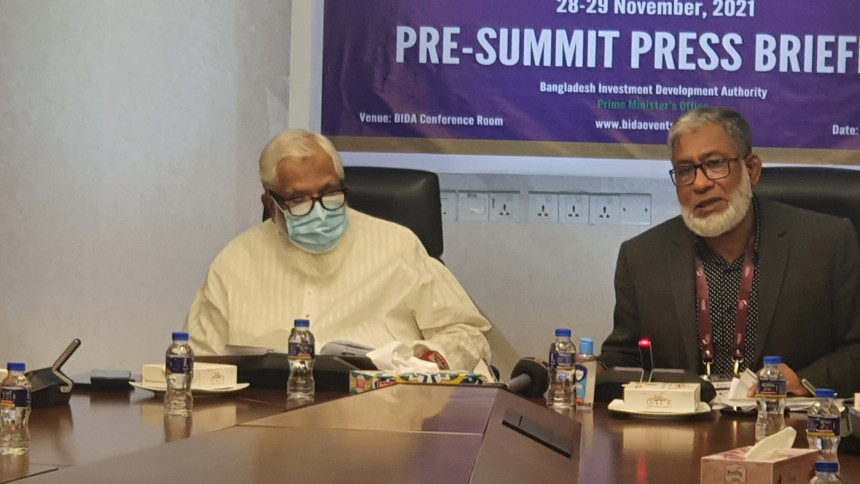 The international investment summit, which will begin tomorrow, will see a new Bangladesh, said Salman F Rahman, private industry and investment affairs adviser to the prime minister.
The government has not set any investment target like an expo, but the summit will help in highlighting the changes Bangladesh will gain during the tenure of the present government, he said today.
He spoke at a press briefing on the summit at the conference room of Bangladesh Investment Development Authority (Bida) in the capital's Agargaon.
The Bida is organising the two-day investment summit at the Radisson Blu Dhaka Water Garden with the sponsorship of the International Finance Corporation.
The international community sees Bangladesh as a poor and disaster-prone country, said the PM's adviser.
But they do not have any idea about the new Bangladesh, which has grown significantly under the present government, he said.
In the last 12 years, Bangladesh has achieved unprecedented growth, as its gross domestic product have reached over $300 billion from only $80 billion, he said.
Prime Minister Sheikh Hasina will virtually inaugurate the investment summit, which will be joined by around 2,574 people from 54 countries.
Of them, 465 are foreigners and the rest 2,109 Bangladeshi.